ANZ SPOT – The instant rewards program for ANZ credit cards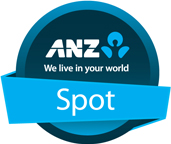 ANZ Spot is a cross-border privilege program specially crafted for ANZ Credit and Debit cardholders across Asia Pacific. The privileges span across the categories of Wine and Dine, Fashion and Shopping, Travel and Stays, Entertainment and Lifestyle, Well-being and Enrichment to suit your varying lifestyle needs.
Whether you are exploring dining options, looking for a dream vacation or just looking to relax and look after your own well-being, you will find a privilege suitable for you and your loved ones.
Access more ANZ Spot privileges or simply download the ANZ Spot mobile application, available on iPhone, Android and Blackberry platforms.
Use your ANZ Credit card to enjoy a world of privileges.
ANZ Spot privileges and benefits
Your moment of joy with daily spending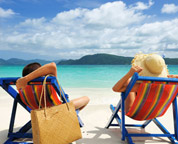 Shop as usual, just pay with your ANZ Credit Card to win*.
The promotion period: from 1 October 2013 to 30 November 2013.
Get Sumo BBQ Buffet voucher for two when spending domestically at categories over VND 15 million**
Enjoy one night stay at Ana Mandara Hue Resort/Sunrise Hoi An Beach Resort (Deluxe room) for two when spending domestically of over VND 50 million
Additional, the top 3 highest customers with accumulated spending minimum VND 400 million (includes domestic & international transactions) will get the package include return air tickets, airport transfer and two nights stay at Six Senses Ninh Van Bay for two.

Text ANZ25 to 8069 to join the promotion.
For more information, please call 1800 1559
Your perfect way to happy friends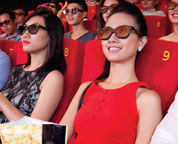 Buy 1 ticket, get 1 free witr cinemas*
Text VE2D to 8069 to receive a unique code used to redeem your free ticket.
Exclusive for ANZ Platinum cardholders only: buy 2 tickets on 3D movies and get 1 free for your child, text VE3D to 8069 to enjoy the special offer.
Promotion period: 15 August 2013 to 15 August 2014

Text ANZ1 to 8069 to apply for an ANZ Credit Card now.
ANZ Weekender - Your reasons to indulge, every weekend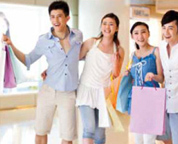 ANZ Weekender is a special program with exclusive discounts up to 80%. With this offer from ANZ Credit Card, you can indulge in shopping, travel or enjoy a sumptuous meal with your loved ones. ANZ Weekender will bring you the best experience through special offers, regularly updated to ANZ credit cardholders every two weeks.
Discover more great offers at the lasted ANZ Weekender (PDF 272kB).
0% interest rate when purchasing Vespa with ANZ Credit Cards.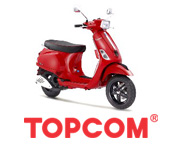 Program validity: 01 May 2013 – 30 April 2014
0% interest rate for 6-month instalment plans when purchasing VESPA at TOPCOM.
Processing fee 2.99% applied.
0% interest for up to 12 month instalment plans with ANZ Credit Card at PICO
Till 31 March 2014.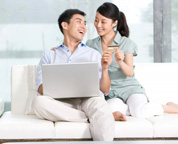 Enjoy up to 12 month instalment plans with 0% interest rate, applicable for all products* at any Pico electronic center in Vietnam.
* Transaction fee is applied.
Increase your purchasing power with 0% interest ANZ Fixed Payment Plans
Enjoy up to 12 month installment plans with 0% interest rate on your desired items from modern home appliances, stylish furniture to beautiful jewelry at
selected ANZ merchants (PDF 380kB)
.
You need Adobe Reader to view PDF files. You can download Adobe Reader free of charge.