Awards and recognition
We're the No.1 Institutional Bank across Australia, New Zealand and Asia for relationship strength and qualitydisclaimer, disclaimer, a reliable and dependable bank to our valued customersdisclaimer. We're also No.1 for Overall Market and Lead Bank penetration in Australia and New Zealanddisclaimer, disclaimer.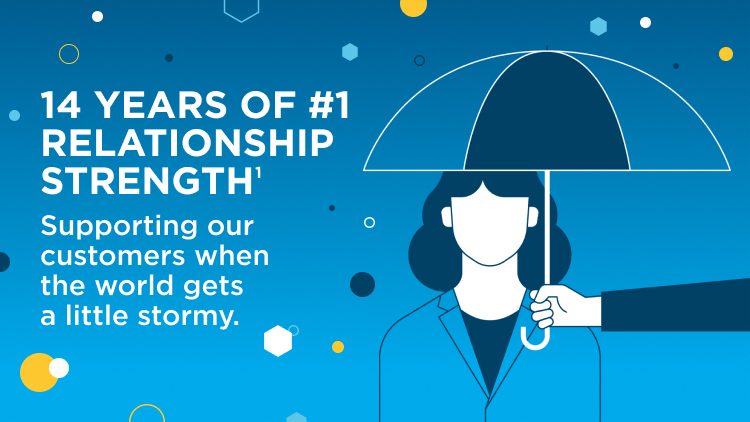 #1 in our home markets
In Australia and New Zealand we are proud to hold the No.1 ranking for relationship strengthdisclaimer and overall market-and-lead-bank penetrationdisclaimer, disclaimer.
We are also the leading domestic and offshore transactional bank across both geographiesdisclaimer.
#1 for relationships in Asia
In Asia, ANZ Institutional ranks in the top seven corporate banksdisclaimer, with our reputational strength and focus extending across the region. We've also been No.1 for relationship quality across Asia for the past six yearsdisclaimer.
Our regional network differentiates us from our competitors; it gives us the scale to solve complex issues, yet thanks to our experienced teams on the ground, we're nimble enough to execute locally.
High praise for our relationship approach
and innovative banking solutions
The industry awards and recognition below underline our ability to partner with customers and deliver innovative, borderless and flexible solutions that meet their business needs.
Relationship credentials
Peter Lee Associates, 2023 Large Corporate & Institutional Relationship Banking Survey, Australia (Ranking against 4 major banks)
#1 Relationship Strength Index 2005-06, 2008, 2010 (=1st), 2011, 2014-21, 2023
#1 Lead Bank penetration 2016-23
#1 Overall Market penetration 2013-23 (=1st in 2013 and 2015)
#1 RM Capability 2016-21, 2023
#1 Most Trusted Adviser 2016-21, 2023
#1 Net Promoter Score (NPS) 2023
#1 Overall Satisfaction with Products and Services 2023
#1 Most Reliable or Dependable for Funding 2015-23
#1 Knowing Company's Industry Best 2014-23
#1 Most Effective Senior Management Support 2016-23
#1 Best Bank Delivered Industry Analysis 2016-19, 2021-23 (=1st in 2016 and 2021)
#1 Understanding Total Funding Needs Best 2008-23
#1 Understanding Transactional Banking Needs Best 2017-23
#1 Coordination of Product Specialists 2014-23
#1 Most Competitive in Overall Pricing 2022-23
#1 Market Leader in ESG/Sustainable Finance 2021-23
#1 for Advice and Insights for ESG & Sustainable Finance 2022-23 (=1st in 2022)
Coalition Greenwich 2022 Asian Large Corporate Banking Study
Top 7 Corporate Bank in Asia for Overall Market Penetration
#1 for Overall Relationship Quality in Asia 2017-22
#1 for Relationship Quality Leader in China 2017-22
#1 for Relationship Quality Leader in Hong Kong 2017-22
#1 for Relationship Quality Leader in Singapore 2022
Peter Lee Associates, 2023 Large Corporate & Institutional Transactional Banking Survey, Australia (Ranking against 4 major banks)
#1 Transaction Banking Product Development and Innovation 2023
#1 Market Penetration for Host-to-Host and Trade Platforms 2023
#1 Lead Bank Penetration for Overall Transactional Banking 2017 - 23
#1 Lead Bank Penetration for Offshore Transactional Banking 2016 - 23
#1 Lead Bank Penetration for Domestic Transactional Banking 2017 - 23
#1 Market Penetration for Overall Transactional Banking 2016 - 23
#1 Market Penetration for Offshore Transactional Banking 2012 - 23>
#1 Market Penetration for Domestic Transactional Banking 2016 - 23
#1 Market Penetration for Supply Chain Financing 2015 - 23
#1 Lead Bank Penetration for Trade Services 2004 - 23
#1 Market Penetration for Trade Services 2004 - 23
East & Partners, Australian Trade Finance Markets, Markets Analysis Reports, April 2022disclaimer
#1 Trade Financier in Australia by Primary Relationship Market Share in the Corporate and Commercial Market 2010-2022
#1 for Knowledge of Customer's Industry (Corporate)
#1 for Processing Accuracy (Corporate)
#1 for Customer Service (Corporate)
#1 for Professional Competence (Corporate and Commercial)
#1 for General Trade Advice (Corporate)
#1 for Letters of Credit (Corporate)
#1 for Confirmations (Corporate)
#1 for Bank's Trade Account Officer (Institutional and Corporate)
#1 for Innovative Solutions (Corporate and Commercial)
#1 for Risk Advice and Management (Corporate and Commercial)
#1 for Quality of Trade Documentation (Institutional and Corporate)
#1 for Bills for Collection (Corporate)
#1 for Enquiry Response Times (Corporate)
#1 for Pricing Competitiveness (Corporate)
#1 Best perceived local eTrade solution provider in Australian market (Corporate and Commercial)
FImetrix, Bank-to-Bank services research in Australia 2022
#1 for AUD Bank-to-Bank services and banking partner of choice in Asia Pacific
#1 for overall satisfaction in Australia
#1 for overall relationship management and customer satisfaction
#1 for commercial payment relationships and services in Australia
#1 for relationship manager/sales satisfaction
#1 for wholesale clearing relationships in Australia
Trade and supply chain awards
Global Finance World's Best Trade Finance & Supply Chain Finance Providers 2023
Best Trade Finance Provider in Australia 2008 - 2023
Best Trade Finance Provider in New Zealand 2012 - 2023
The Asset Treasurise Awards 2023
Best Service Provider - Trade Finance in Australia 2020-2023
Best Service Provider - Trade Finance in Vietnam 2017-2022
Best in Treasury and Working Capital - MNCs/LLCs in Australia 2017-2018, 2022
Payments and cash management awards
Global Finance Best Treasury & Cash Management Providers Awards 2023
Best Bank for Cash Management in Australia 2021 - 2023
Best Bank for Cash Management in New Zealand 2021 - 2023
The Asset Triple A Treasury, Trade, SSC and Risk Management Treasurise Awards 2023
Best Service Provider – Liquidity Management in Australia 2017-19, 2023
Euromoney Cash Management Survey 2020 - Financial Institutions
Leading Providers of Cash Management - Market Leader Australian Dollar 2020
Financial markets awards
Asia Risk Awards 2021
House of the Year, Australia
FinanceAsia Australia and New Zealand Achievement Awards 2021
Best Local Bond House
Best Debt Finance House
FX Markets Asia FX Awards 2021
FX House of the Year, Australia
NDF House of the Year Australia
Global Finance World's Best Foreign Exchange Providers 2022
Best Foreign Exchange Provider - Australia
Best Foreign Exchange Provider - New Zealand
Best Foreign Exchange Provider - Asia Pacific
IFR Asia Awards 2021
Australia & New Zealand Bond House
KangaNews Awards 2021
Australian Bond House of the Year
FX House of the Year, Australia
NDF House of the Year Australia
Australia Rates House of the Year
Australian Credit House of the Year
Australian Secondary Market House of the Year
New Zealand Domestic Bond House of the Year
Kauri House of the Year