ANZ Vietnam
Connecting our clients with insights and expertise in close to 30 markets globally.
Tiếng Việt | English
ANZ in Vietnam
ANZ is one of the first foreign banks to open, and has been in the country since 1993. In 2008, ANZ was granted a banking license by the State Bank of Vietnam to incorporate locally in Vietnam. ANZ Vietnam has offices in two major cities, Hanoi and Ho Chi Minh City.
Today, ANZ Vietnam offers a full range of banking services to Multinational Corporates, Large Local Corporates and Financial Institutions. Our award winning FX, Trade and Cash Management Platforms make operating in multiple countries easier and more efficient for our clients.
As the hub for the Greater Mekong Region (GMR), which includes Vietnam, Thailand, Myanmar and Laos, ANZ Vietnam plays a pivotal role in the bank's wider strategy, connecting customers with each other and with markets across the region. ANZ is the largest foreign bank in the GMR.
In the community
ANZ's goal is to be a sustainable organisation that sets new standards in how successful, modern corporations work with and behave toward our people, customers and communities, regulators and shareholders. Our purpose is to shape a world where people and communities thrive.
Key Corporate Sustainability Priorities:
MoneyMinded, ANZ flagship adult financial education program aiming to help people improve financial skills, knowledge and confidence. The program has had a positive impact in Vietnam since it was first piloted in 2012. Its impact is independently assessed by a third-party academic institution (Institute of Economic and International Trade - Foreign Trade University).
Project 3E (Educate – Enrich – Employ) in partnership with Saigon Children's Charity (SCC) providing access to quality schooling in a sustainable way to underprivileged children in Long My District, Hau Giang Province, Vietnam.
Vietnam industry recognition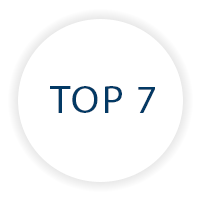 Top 7 Corporate Bank in Asiadisclaimer
Coalition Greenwich 2022
Asian Large Corporate Banking Study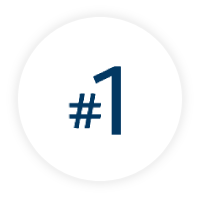 Institutional Bank in Australia and
New Zealanddisclaimer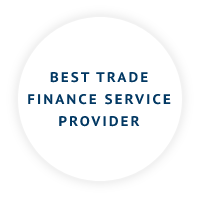 Best Trade Finance ServiceProvider
The Asset Triple A Awards 2015-2021
in Vietnam for 7 consecutive years
Best Trade Finance Bank in Vietnam - The Asset Triple A Treasury, Trade, Supply Chain, and Risk Management Awards 2018
Best Foreign FX Provider in Vietnam for the fifth consecutive year - AsiaMoney Corporate FX Poll 2016
#1 for Overall FX Services
#1 for FX Products & Services
#1 for FX Options and #1 for FX Research & Market Coverage
Product Innovator in Transaction services in Greater Mekong: Automated collections, Reconciliation and Virtual account solution - Global Finance, The Innovators 2016
Best Trade Finance Bank in Vietnam and Best Trade Finance Client Solution in Vietnam - The Asset Triple A Treasury, Trade and Risk Management Awards 2016
Best Trade Finance Bank in Vietnam - Global Finance Magazine, World's Best Trade Finance Providers Awards 2016
Read more about our global industry recognition.
Connecting your business to opportunities centred around trade and capital flows
We combine our local knowledge and connections, product expertise and core industry specialisation to tailor solutions that best suit our clients' needs in Vietnam and across close to 30 markets where we operate.
Read more about the solutions we offer for your business needs.
Access ANZ's latest economic research on Vietnam
For career opportunities with ANZ Vietnam, please click here
No.1 Overall Relationship Quality in the Coalition Greenwich Asian Large Corporate Banking Study, 2017-22.
Return
No.1 Relationship Strength Index in the Peter Lee Associates Large Corporate & Institutional Relationship Banking surveys, Australia 2005-06, 2008, 2010 (equal No.1), 2011, 2014-21, 2023 and New Zealand 2010-23.
Return