Revealing your competitive edge
The power of data, strengthened with meaningful insights, can help accelerate your business.
Extending your capabilities
More than a bank
Your data and innovation partner.
Extend your data resources
Access to ANZ's resources to solve
your business problems.
Secure cloud enabled
25 billion data points processing 250 times faster than non-cloud solutions.
How we support our customers
Bespoke solutions
We take the time to understand your business and help design data and digital solutions that improve outcomes.
Emerging technologies
To solve your business problems, we can use:
Cloud
Blockchain
Machine learning and artificial intelligence
ANZ can provide you a range of ways to consume insights and analysis to suit your needs in strategic platforms
Host to host
APIs
Web-channel
Cloud efficiencies
ANZ Institutional has received clearance from APRA to use Google Cloud. This will allow us to process data-driven insights 250 times faster than with non-cloud solutions.
Your personalised banking and insights platform
Configure your banking and data interface to suit your daily needs.
Combining data sets for great outcomes
ANZ leverages data, research and our expertise to generate insights to help inform our customers' strategy. Watch this video to see how we measured the impact of COVID on consumer spending.
These insights are published by Australia and New Zealand Banking Group Limited ABN 11 005 357 522 ("ANZBGL") in Australia (the Insights).
They are not published with the intention of providing any direct or indirect recommendations relating to any financial product. The information in the Insights is not intended to influence any person to make a decision in relation to a financial product or class of financial products. Nothing in the Insights constitutes a recommendation, solicitation or offer by ANZBGL or its branches or subsidiaries (collectively "ANZ") to you to acquire a product or service, or an offer by ANZ to provide you with other products or services.
To the extent permitted by law, ANZ and its related bodies corporate and affiliates, and the officers, employees, contractors and agents of each of them (including the author)("Affiliates"):

do not make any representation, warranty, assurance or undertaking as to the accuracy, completeness or currency of the views expressed in the Insights including whether it is suitable of sufficient for you, fit for any particular purpose or for any other person or purposes; and
expressly disclaim any responsibility and shall not be liable for any loss, damage, claim, liability, proceedings, cost or expense ("Liability") arising directly or indirectly and whether in tort (including negligence), contract, equity or otherwise out of or in connection with the Insights.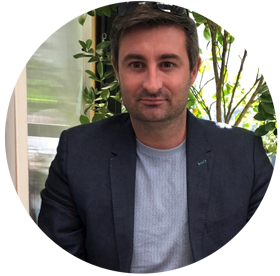 "The insights created by our digital teams are helping our customers achieve their strategic objectives."
Dean Drummond - Director Wholesale Digital Omni Channel, ANZ
ANZ Insights
The latest market-leading news, analysis and thought leadership from our experts across more than 30 global markets.
Impact of NSW easing a good sign for retail sector Australia wide, ANZ's Timbrell says.

ANZ data shows continued lockdown-driven decline in spending; post-lockdown bounce expected on return to movement.

Despite largely avoiding extended lockdowns, retail in inner-city Adelaide has declined in 2021 compared to pre-pandemic times – and it's a trend which may continue.
Keep in touch with ANZ Insights
Sign up to receive market and economic commentary, giving you fresh ideas and
different perspectives on the industries and topics that matter to you.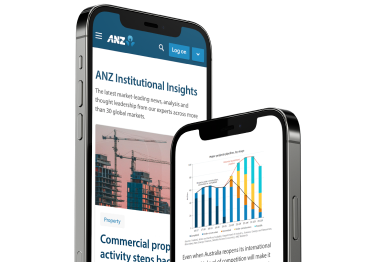 Supply chain finance
Range of financing and risk mitigation solutions designed to optimise working capital and liquidity in domestic and international supply chains.


Customer relationships
We put ourselves at the heart of our customers and support their business ambitions and delight in their successes, provide specialist knowledge; and are the connector they need.