You don't have to be a financial expert to invest; after all, anyone who has superannuation is already an investor. But if you'd like to maximise your returns then a little bit of homework and professional advice can make a lot of difference.
A minute on your money - Retiring in ten to 15 years
In this video we take a look at the steps you could take to build wealth now and for the future.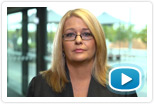 Investment basics
There are some fundamental investment principles to be aware of as you consider your strategy.
Asset classes
You would have heard the term 'asset classes'. These are generally types of investments considered to have a similar level of risk and expected returns.
The four basic asset classes are:
Equities (shares purchased directly or through a managed fund).
Cash (bank bills, short term deposits).
Fixed interest (Bonds, often issued by Governments with a set rate of return over an agreed period of time).
Property (either by direct property investment, or through a managed fund with exposure to the property market).
If you're thinking about investing, here are 7 tips to help you along the way:
Have a plan - that means knowing where you are, what you hope to achieve, and how you'll achieve it.
Know why you're investing - do you want income, capital growth or both?
Keep track of your investments - you don't want to be driven to distraction by constantly monitoring your investments, but you can't just set and forget about it all either.
Never invest purely for a tax advantage - your investment needs to make sense in terms of its return. Any tax advantages are an additional bonus.
Consider your circumstances - make sure your money is placed where it will deliver the most value to you. For example, if you're paying a $5,000 credit card debt at 15% p/a, why invest $5,000 in a term deposit at 6% (and pay tax on your earnings)? Clear the debt instead.
Don't aim for staggering returns - if someone promises you they can double your money in 12 months without risk, ask yourself "why is he borrowing my money at 100% p/a when he could just go to a bank?" If it looks too good to be true, it generally is.
Get advice - Find a professional Financial Planner you can trust.
Knowing what's right for you
One of the keys to investing is finding the right investments for you. After all, you shouldn't be losing sleep worrying about money.
Working with a professional Financial Planner can help you determine the strategies that suit you. Some things to consider include:
Goals - what sort of life do you lead now and want to lead in the future?
Financial position - understand where you're starting from.
Available funds - how much can you afford to invest?
Stage of life - if you have the right strategy, and time on your side, you'll have a greater chance of riding out any short-term fluctuations.
Building wealth or providing an income? - be clear about what you want your investments to do.
Real rate of return - this is the return on an investment after the impact of tax and inflation.
Tax - consider how much tax you'll incur and any tax advantages.
Risk - generally, the higher the potential returns, the greater the risk.
Liquidity - if your funds are more liquid, then your money is more readily available.
All are important but one deserves further explanation.
Risk
Financial Planners often refer to you needing to understand your 'risk profile' or 'risk tolerance', and it's a key to any investment strategy.
This isn't just your personal attitude to risk, although knowing how you'd react if the value of your investments fell by 20% in any given year is important.
If you'd panic and sell, then you make a 20% loss. However, some growth assets are volatile and losses can be expected in any given year. Time and a sound strategy help you ride out any short-term fluctuations, and enjoy long-term results.
Time is vital
The closer you are to retirement, the less risk you may be able to afford to take. After all, one day you'll receive your last paycheck.
The following are by no means hard and fast rules but they are sensible guidelines:
Retiring within 2 years – many people consider that your primary focus should be earning interest from cash and other term deposits, with minimal investment risk.
Retiring in 2 to 5 years – many people consider that your focus should still be earning interest income, but some capital growth assets are likely to be considered as part of the mix of investments.
Retiring in 5 years or more – generally seeking greater exposure to capital growth assets (such as shares and property) and hence greater investment risk, while still receiving some level of income.
Strategies explained simply
Diversification
Diversification is the strategy of putting your money into a range of different investments with an aim to reduce overall risk.
You can do this a number of ways:
Asset diversification – investing across a number of asset classes.
Investment diversification – investing across a variety of individual companies or properties within an asset class.
Manager diversification – if you use managed funds to invest, then investing with a variety of managed funds may even out unpredictable variations in performance.
Dollar cost averaging
This strategy can help to reduce the chance that you pick an unlucky month and invest right at the peak of the market. Instead, you ignore market fluctuations and invest a similar amount each period (say monthly) regardless of market movements.
Income splitting
As couples in Australia are taxed individually, income splitting is often used for tax benefits where the individuals are in different tax brackets. The overall tax burden for the couple may be reduced if investments are held in the name of the person on the lower tax rate.
Gearing
This is simply borrowing to invest and can be a powerful investment tool. By adding borrowed money to your own funds, you increase the amount you've invested. This can multiply the returns if your portfolio value increases but it can also multiply the effect of losses if the portfolio value decreases.
Negative gearing
This is when the costs of borrowing (interest and fees) are greater than the income paid by your investment. Depending on your circumstances, this can lead to tax advantages because in most cases, the costs of borrowing and holding the asset are tax deductible. But it still begs the question; why make a loss?
That's because your goal is that the asset will grow in value over time and that growth will outstrip the losses you've experienced. If you're investing for your retirement and using a negative gearing strategy make sure you have time for the asset to grow. If not, you may be better with a different strategy.
Also remember to consider Capital Gains Tax. This will vary based on a range of issue including:
When you purchased the asset.
How long you hold onto it.
How you own it (for example through your Super fund).
The level of profit when you sell.
You can find out more at www.ato.gov.au.
Borrowing against the equity in your home
This gives you extra funds to invest and depending on the type of mortgage (say a redraw or line of credit facility) you may be able to access funds at the same rate as your home loan.
Margin lending
The money you borrow can be used to buy shares or managed funds. Your investment portfolio can be used as security for your loan, just like you'd use your property as security if you were investing in property.
How we can help
If you are planning for your retirement then the right investment strategy can help. So too can getting the right advice.
ANZ Financial Planners could help you build wealth, now and in retirement. They can help you understand your investment options, and tailor a solution that's right for you. Taking into account your time to retirement, attitude to risk and desired retirement lifestyle. They can also help you get the most of strategies, such as Transition To Retirement. The first appointment is complimentary and without obligation. Make an appointment with an ANZ Financial Planner.

ANZ Home Loans: If property investing is part of your retirement strategy then we could help you find the right solution. And remember, ANZ is Australia's most awarded home lender*. Contact us today.
*Money magazine Home Lender of the Year Award 2010, 2008, 2007, 2006 and 2005, and AFR Smart Investor Magazine Home Lender of the Year Award 2005, 2004, 2002, 2001, 2000 and 1999. Australian Lending Awards, Mortgage Lender of the Year 2011 and Best Investor Lender 2011. The Australian Lending Awards is an independent initiative of The Adviser and specialist research and advisory firm RFI.
The information provided is general information only and does not take into account your personal needs and financial circumstances and you should consider whether it is appropriate for you. Before making any decision to acquire, hold or sell any financial product, ANZ strongly recommends that you seek financial planning and/or tax advice and read the relevant Product Disclosure Statement and/or Terms and Conditions.