ANZ partners with groups and organisations that reflect our brand values and communicate these to our existing and potential customers in a meaningful way.
Our sponsorship strategy is focused on developing assets within our current portfolio, including tennis as our global brand platform, complimented by national sponsorships that support our staff, customers and the local communities in which we operate.
A few of our sponsorships:
Sport is a way of life for so many Australians, either through participation as a spectator watching your favourite team on the weekend. Some of our well known sports sponsorships include:
Australian Open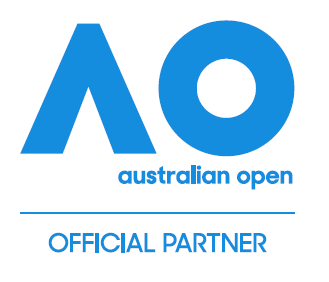 ANZ is an Associate Sponsor of the Australian Open. Held in Melbourne each January, the Australian Open is considered one of the world's premier sporting events.  Known as the Grand Slam of the Asia Pacific the Australian Open has a strong Australian heritage, as well as having widely recognised appeal as a regional event in New Zealand, the Pacific and Asia.
Visit the Australian Open site for further details.
ANZ Hot Shots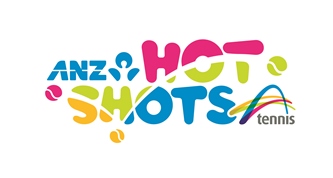 In 2014, ANZ announced its sponsorship of Tennis Australia's fast-growing children's starter program, ANZ Tennis Hot Shots. Since its launch in 2008, Hot Shots has become one of the most popular sports programs for primary school children in Australia. ANZ is committed to supporting tennis from grassroots to the elite level.
Learn about our ANZ Tennis Hot Shots Community Grants Program at tennisgrants.
Shanghai Rolex Masters

ANZ is the Diamond sponsor of the Shanghai Rolex Masters. Held in Shanghai each October, ANZ will be the International Banking and Finance Partner of Asia's premier Masters tournament for 5 years from 2013.
Sponsorship of the Shanghai Rolex Masters extends ANZ's association with tennis following its continued successful partnership with the Australian Open Grand Slam.
ANZ will also gain naming rights to the China Tennis Development Program, a grassroots initiative aimed at developing young talent and supporting the growth of tennis in China.
Visit the Shanghai Rolex Masters site for more details.
ANZ Stadium

ANZ has been the naming rights sponsor of ANZ Stadium since 2008. The stadium is one of the world's great sporting and entertainment arenas and because of the 2000 Olympics, holds a unique place in the hearts of all Australians.
Australians are passionate about their sport and we see this partnership as a sign of ANZ's continuing commitment both to New South Wales and to all levels of sport in Australia and New Zealand.
Visit the ANZ stadium site for further details.
The Archibald Prize

ANZ has been the Principal Sponsor of the Archibald Prize since the 2010 exhibition.
The Archibald Prize in Sydney and regional NSW draws an annual audience over 150,000, which presents a significant opportunity for ANZ to showcase its global brand.
ANZ has a long history of supporting the arts and community sectors, and The Archibald Prize offers an exciting opportunity to be part of an annual event bringing fine arts to the community at large.
Visit the Archibald Prize site for further details.
Sydney Gay and Lesbian Mardi Gras

ANZ is the Principal Partner of the Sydney Gay and Lesbian Mardi Gras and has been a major sponsor and participant since 2007.
ANZ's involvement in Mardi Gras is one of the many ways we demonstrate the importance we place on diversity in the workplace. Harnessing the skills, insights and experiences of our people will help to open up new markets and business opportunities for the bank.
The Mardi Gras festival provides the opportunity for LGBTI individuals and groups to celebrate through events which promote a global message of diversity and acceptance. In a similar way, ANZ supports our people to do their best and we aim to build a culture where the talents, experience and perspectives of all our people are valued, regardless of their gender, race, age or sexual orientation.
Visit the Mardi Gras site for more information
Australians are unique in the way in which we come together to help those in times of disaster and those in need. ANZ is proud to support the following community and charitable organisations:
Taronga & Western Plains Zoo

ANZ and Taronga have a long-term commitment to supporting the Zoo's Asian Elephant Conservation Breeding Program at Taronga Zoo and Western Plains Zoo.
As Principal Sponsor of the Asian Elephant Exhibits at Taronga and Taronga Western Plains Zoos, ANZ is committed to conservation and sustainability.
Visit Taronga Zoo for further details.
Taronga Zoo Centenary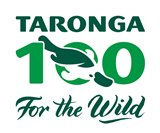 At the end of 2015, we proudly embarked on a further chapter in our journey with Sydney's Taronga Zoo, by becoming the Presenting Partner of this year's Centenary Celebrations.
As a key partner since 2003, we've been in awe of the work done by the team at Taronga to preserve and present the very best of the natural world to Sydneysiders, Nationals and International visitors. This year, increasing our support of our long-time partner will enable a year-long celebration in various forms.
The partnership brings to life a broad array of fantastic benefits, creating future treasured memories for our customers, staff, and more broadly the people of New South Wales and wider Australia, as we celebrate the Zoo's centenary together. Throughout 2016 there are some incredible experiences set to be launched both across the city, online, and of course, within the confines what is arguably the most unique setting for a zoo anywhere in the world. We welcome you to celebrate Taronga's Centenary your way.
Visit Taronga Zoo Centenary for further details.
Zoos Victoria

In October 2011, ANZ announced an exciting partnership with Zoos Victoria, an iconic Melbourne institution.
Zoos Victoria manages three great zoos - Melbourne Zoo, Healesville Sanctuary and Werribee Open Range Zoo. Across the three properties, they welcome more than 1.7 million visitors each year, making it Victoria's largest paid tourism attraction.
They also champion animal conservation causes designed to fight extinction and improve wildlife habitats. These community engagement campaigns include Wash for Wildlife, They're Calling on You, Beads for Wildlife, Wipe for Wildlife, Don't Palm us off and Seal the Loop.
ANZ's partnership includes naming rights to the Trail of the Elephants.
Visit the Zoos Victoria site for further details.
Sponsorship requests
At this time we are not assessing any additional national sponsorships, however we recommend contacting your local Bank Manager with regards to any local sponsorship opportunities.
Donations and community support
In addition to sponsorship, ANZ provides financial and in-kind support for community and charity groups. For further information refer to ANZ Donations and Community Support.