Masterbrand
ANZ takes next step in building global brand
On Sunday 16 September ANZ launched the second instalment of our global Masterbrand campaign, featuring Patrick Jane, the lead character from The Mentalist.
The new campaign which will run over the next 18 months demonstrating how we help our customers progress by delivering insights and connections that matter and by making our relationship with our customers as easy as possible. Whether that's by helping them buy or renovate their home, developing a thriving business or protecting and growing their wealth.
When we truly understand our customers and deliver insights, solutions and connections that make it easy for them to move ahead in life – we are showing them that we live in their world.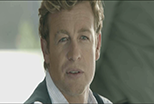 Flash is required to play video.
ANZ Right card
ANZ could help you get matched to the right credit card.
This television ad highlights how ANZ's online find a credit card tool helps match you to the right credit card, so you could get benefits better suited to your needs.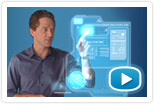 Flash is required to play video.