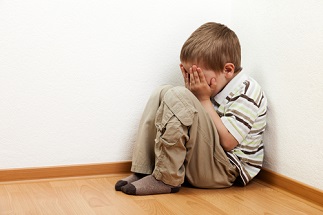 Supporting employees and customers affected by family violence
Our submission to Australia's first Royal Commission into Family Violence outlines the assistance we offer to our employees and customers affected by family violence.
Support we offer to our employees affected by family violence includes:
Access to our Employee Assistance Program, a free and confidential, short-term assistance program provided by qualified counsellors
Assistance for employees who are concerned about safety at work
Access to special leave and flexible work arrangements
Relevant information on our intranet, including links to resources and support.
We understand the need to treat our customers experiencing family violence with dignity and respect. Our branch and customer contact centre employees are trained to respond appropriately when they become aware that a customer is affected by family violence. As a first step, we seek to ensure no undue financial stress is placed on the customer. If the customer is already experiencing financial hardship we are able to offer individually tailored assistance through our dedicated hardship program, Customer Connect.
A number of our long-standing community partners work with people who have been affected by family violence. MoneyMinded, our money management program, provides a useful additional resource for community workers in dealing with the wide-ranging issues faced by clients in family violence situations, which often includes financial or economic abuse. Recently, we have provided additional support to MoneyMinded partners, Kildonan UnitingCare and Berry Street, to aid their development of programs targeting vulnerable households experiencing financial stress and family violence.
© Australia and New Zealand Banking Group Limited (ANZ) 2015 ABN 11 005 357 522.