ANZ Signature Priority Banking is an insignia that is synonymous with class, excellence and exclusivity. As a member of the elite few, you are accorded with preferential treatment* to reward you for the privileged life you lead.
Your luxury is reserved around the world - Enjoy free and unlimited access to more than 100 VIP airport lounges, only with your ANZ Signature Priority Banking Visa Platinum Credit Card.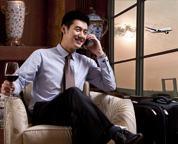 Whether you are travelling for business or leisure, take off in style. Escape the airport traffic, sit back and relax in the luxury of VIP lounges. Regardless of your ticket class or airline, access is reserved for all ANZ Signature Priority Banking Visa Platinum Credit Card Holders.
Everything you need, at your service:*
Complimentary food and drinks
Free internet/ Wi-fi
Conference rooms
Complimentary newspapers and magazines
Entertainment facilities.

Simply present your ANZ Signature Priority Banking Visa Platinum Credit Card, along with your boarding pass, at the VIP airport lounges to arrive at your destination refreshed.
For list of VIP airport lounges, please open link via Veloce Lounges partner at velocelounges (input your first 6-digit card number to check the lounge information)
ANZ Spot and Special Programmes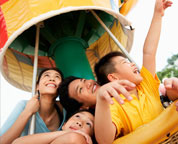 Enjoy exciting travel packages, irresistible gastronomic delights and fabulous shopping.
Wealth Management
The services of a dedicated Relationship Manager, supported by a team of specialists
A wide suite of wealth management products, carefully selected and customised to meet your specific financial aspirations
Financial expertise and insights on investment and insurance products.
Day-to-Day Banking
Exclusive access to ANZ Signature Priority Banking lounges
A 24-hour priority hotline for all your queries
Convenience and easy management of your wealth from anywhere in the world with Internet Banking.
Fast and easy financial transactions through the ANZ Signature Priority Banking Visa Debit Card which is supported by over a million ATMs worldwide.
Banking Privileges
Access to exclusive benefits via ANZ Signature Priority Banking Visa Platinum Credit Card.
Complimentary ANZ Signature Priority Banking Visa Debit Card.
Premium rates on deposits and mortgage loans.
Discounted rates for on your transaction banking requirements.
Exclusive Mutigoal account providing convenience to your daily banking needs.
Lifestyle Privileges
Exclusive invitations to lifestyle events
Customer rewards and Special Treats.
* Terms and Conditions apply. Please check with your Relationship Manager for more details.
You need Adobe Reader to view PDF files. You can download Adobe Reader free of charge.