ANZ credit cards offer your premium features including: up to 45 days interest free, acceptance at over 30 million outlets around the world and the flexibility to make purchases over the internet, pay bills and withdraw cash at over 1.2 million ATMs globally.
Benefits at a glance
Get unlimited cashback on every spend
Buy now, pay later
Up to 45 days interest free credit on purchases
The convenience of internet and phone shopping
Acceptance at over 30 million outlets around the world
Convenient payment methods through ATM and Internet
Account inquiries 24 hours a day, 7 days a week through the ANZ Cards Call Centre
Safer than carrying cash.
Special Rewards program: 0.3% cashback for daily spend*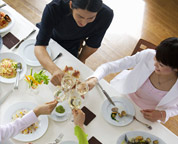 Get 0.3% cashback without limit on any of your daily spend.
Instant rewards at over 2,200 ANZ Spot outlets throughout Asia Pacific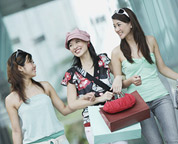 Whether you are exploring dining options, looking for a dream vacation or just looking to relax and look after your own well-being, you will find a privilege suitable for you and your loved ones.
Access more ANZ Spot privileges or simply download the ANZ Spot mobile application, available on iPhone, Android and Blackberry platforms.
Use your ANZ Visa Gold Credit Card and Classic Credit Card to enjoy a world of privileges.
Enjoy additional discounts when you book your next hotel stay at Agoda

Valid for bookings made from now till 31 December 2013:
5% additional discount for all pre-paid hotel bookings charged to ANZ Visa Gold Credit Card and Classic Credit Card .
How to book through Agoda.com to get ANZ discount (PDF 1.23MB)
and then book your hotel stay at
ANZ Agoda
to enjoy these exclusive privileges.