An ANZ Personal Loan up to VND500million is a fast and convenient way to achieve your lifestyle needs and desires.
Whether you are planning to celebrate your dream wedding, renovate your house, buy a new motorbike, a well deserved holiday, or study abroad, an ANZ Personal Loan can make it happen.
Completing your dreams can now be easier with ANZ Personal Loan
Enjoy the interest rate just from 1.3%/month.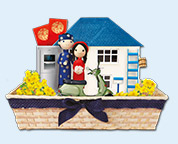 Plan for your dream home, renovation, wedding, vehicle purchase or oversea trip.
With an ANZ Personal Loan, we make it simple & easy to access extra fun. Let's apply until 25/02/2016.

WITH OTHER BENEFITS:
Loan up to VND 500mil.

Fast turnaround time for loan disbursement from 24 working hours.

Flexible loan tenors from 12 to 60 months.

Text TG to 8069 to register now!

Personal Loan Express Service – 24 hour approval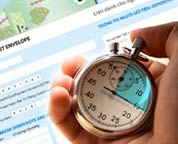 Applications under Express Service will be processed and approved within 24 hours.*
Requirement
Vietnamese.
Age: ≥ 21, < 60 (male) & 55 (female) at the time loan expires.
Live and work in Ho Chi Minh/Ha Noi/Binh Duong.
Monthly gross income: 16Mil VND.
Working experience: 6 months in current company or total 1 year working experience.
Have card at ANZ or loan/card at other banks from 3 months or longer.
Applied loan amount: from VND 100 million.
* Terms and Conditions
The Personal Loan Express 24h is defined that the application joins this program will be guaranteed for express processing within "24-working hours" of "Business Day" which means normal working days of commercial banks in Vietnam excluding Saturdays, Sundays, and bank holidays as announced by the State Bank of Vietnam. To be clearer, "24 working hours" is counted since Assessment Team receives application. Applications received after 12PM will be considered as received on next working day.
The Personal Loan Express 24h only applies if customer have fully submitted required documents along with Customer Acknowledgement and Agreement for Personal Loan Express 24h in accordance with the Bank procedures.
If application is insufficient or the Bank is unable to contact customer and/ or reference person and/ or customer's employer via mobile phone and/ or home phone and/ or office phone would not be considered for Personal Loan Express 24h.

Text ANZ to 8069 to join the express service.
Why ANZ Personal loan?
Loan up to 10 times gross monthly income and up to VND 500mil
Flexible loan tenors from 12 to 60 months
Convenient payment through automatic debit
Fast turnaround time for loan disbursement from 2-3 days*
Easy application process, competitive interest rate
No property pledge or company guarantee required
Instant cash by requesting an additional Personal Loan
Complimentary Credit Card with attractive promotions from Credit Card.
Contact us now:

Apply now

Visit your nearest ANZ branch

ANZ Contact Centre 24/7: 19001276
Application form:
   Who are qualified for ANZ Personal loans?
Vietnamese living in HCMC, Binh Duong or Hanoi, age of 21 and above
Minimum income from VND8mil via bank statement, OR Own an unsecured credit card from other banks
Employment with current company for 6 months or accumulated 1 year working experience.


From 20% p.a. 
(on reducing balance)
Additional 0.5% discount when applying "Pre-approved ANZ Credit Card for Personal Loan customer.
Additional 0.5% on interest rate if applying and approved under PL Express Service.
Fees
Charges
Transaction processing fee
Waived
Late payment interest

Not exceeding 150% over the applicable interest on Outstanding Balance

Late interest less than VND50,000: waived
Max late interest charged: VND300,000

Early repayment fee
5% of outstanding balance for the first 3 years or 2% of outstanding balance for discharge from the 4th year onward (minimum VND1,500,000)
Exception request fee
VND100,000
Estimated Personal Loan monthly installment**
Loan amount
(Million VND)
12 months
24 months
36 months
48 months
60 months
25
2,364,000
1,322,000
981,000
815,000
719,000
50
4,728,000
2,644,000
1,962,000
1,630,000
1,438,000
80
4,131,000
7,468,000
3,035,000
2,499,000
2,187,000
120
11,202,000
6,196,000
4,552,000
3,748,000
2,150,000
140
13,070,000
7,228,000
5,311,000
4,373,000
3,827,000
160
14,937,000
8,261,000
6,069,000
4,998,000
4,374,000
200
18,527,000
10,179,000
7,433,000
6,086,000
5,299,000
** The calculation is estimated for illustrative purposes only; it does not constitute an actual approval of the loan amount or instalment amount. The estimated monthly instalment is rounded up to thousand dong.
Common questions about ANZ Personal loan
Q: When and how will I know the status of my loan application?
A: It normally takes about 3 or 4 days for loan amount to be available in your ANZ account (if approved) after Bank receive your completed application and required documents. There will be confirmation letter sent to you via email for all the loan details. If you have any inquiries, you may call the sales person.
Q: If I want to get back all document I submitted to the Bank, how can I do it?
A: All documents submitted to the Bank (copies only) are rightfully owned by ANZ and will not be returned but kept for records.
Q: How can I get the money if approved? Will the Bank transfer money to my other Bank's account?
A: The funds will be disbursed into the ANZ account and not to another account
Q: What are the re-payment channels?
A: Monthly re-payment will be made through auto-debit from account at ANZ.
Q: Can I cancel the loan after loan disbursement?
A: Yes, you can request cancellation of the Loan by sending a written request to the Bank. Any amount prepaid or cancelled must be made in full plus any accrued interest or fees in Vietnamese Dong on the proposed prepayment date. An early repayment or cancellation fee shall be charged at the rate of 5.00% (applied for the first 3 years) or 2.00% (applied from the 4th year onwards) of the remaining amount or VND1,500,000, whichever is higher.
Q: Can I make partial repayment?
A: No, any early repayment must be made in full and loan will be cancelled/closed.
Q: Can I do early payment at any branch? Do I need to inform bank before coming?
A: You can go to any branch or contact branches ROs/RMs to close the PL account before maturity. You will be advised the total payable amount and sign off the Personal Loan Customer Request Form. You may call the sales person before coming to branch.
Q: When can I request an additional Personal Loan?
A: You can request an additional Personal Loan when the tenor of the current Personal Loan is equal or greater than 9 months
Q: How much can I borrow of additional Personal Loan?
A: Minimum VND 25 million for new Personal Loan and outstanding balance of the current Personal Loan does not exceed VND 500 million
Q: How can I receive the money of additional Personal Loan if approved?
A: The addition Personal Loan amount will be disbursed into the same ANZ transaction account which you pay for the current ANZ Personal Loan
Q: If I want to request  for a standard service after getting the loan such as: confirm current PL outstanding balance, change the Repayment Date, re-issue DD letter, What should I do? What's the required document?
A: You should inform the sales person, or call the hotline number 1900 1276, or visit the branch and fill in the Personal Loan Customer Request Form.
Q: Which request will be applied Exception request fee?
A: The Exception request fee will be applied to any Customer service request. For example, Confirmation of CIC (credit history) record for customer to submit to other banks, certificate of letter on current loan outstanding balance,.. Exception request fee is VND100,000 per certificate.
You need Adobe Reader to view PDF files. You can download Adobe Reader free of charge.