Enjoy an exceptional blend of personalised banking and wealth management services from ANZ Signature Priority Banking.
ANZ Signature Priority Banking Visa Platinum Credit Card brings you privileges at over 30 million merchants around the world.
Benefits at a glance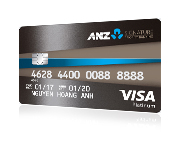 Get unlimited cashback on every spend
Buy now, pay later
Up to 45 days interest free credit on purchases
The convenience of Internet and phone shopping
Acceptance at over 30 million outlets around the world
Convenient payment methods through ATM and Internet
Account inquiries 24 hours a day, 7 days a week through the ANZ Cards Call Centre
Safer than carrying cash.
Special Rewards program: 0.5% cashback for daily spend and additional 5% cashback on weekend dining*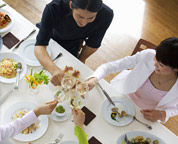 Enjoy a great meal with your family and friends and receive 5% cashback on your weekend dining when you pay with ANZ Signature Priority Banking Visa Platinum Credit Card**.
Get 0.5% cashback without limit on any of your daily spend.
Unlimited free VIP airport lounge access
Your luxury is reserved around the world - Enjoy free and unlimited access to more than 100 VIP airport lounges, only with your ANZ Signature Priority Banking Visa Platinum Credit Card.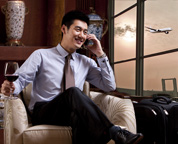 Whether you are travelling for business or leisure, take off in style. Escape the airport traffic, sit back and relax in the luxury of VIP lounges. Regardless of your ticket class or airline, access is reserved for all ANZ Signature Priority Banking Visa Platinum Credit Card Holders.
Everything you need, at your service:*
Complimentary food and drinks
Free internet/ Wi-fi
Conference rooms
Complimentary newspapers and magazines
Entertainment facilities.

Simply present your ANZ Signature Priority Banking Visa Platinum Credit Card, along with your boarding pass, at the VIP airport lounges to arrive at your destination refreshed.
For list of VIP airport lounges, please open link via Veloce Lounges partner at velocelounges (input your first 6-digit card number to check the lounge info)
Travel insurance up to US$500,000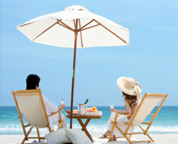 Benefits from travel insurance coverage of up to USD500,000 when you pay for your full travel fares using your ANZ Signature Priority Banking Visa Platinum Credit Card.
Details of Travel Insurance and Special benefits (PDF 2.11MB) of ANZ Visa Platinum Credit Card.
 
Golf Privileges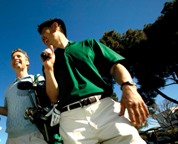 Special Golf Offers at Visa Golf Clubs
Valid until 30 September 2015.
Enjoy complimentary green fee for primary cardholder at following Visa Golf Clubs in Vietnam.
| Golf Clubs | Address |
| --- | --- |
| King's Island Golf Club | Son Tay, Hanoi |
| Montgomerie Links Golf Club | Dien Ban, Quang Nam |
| Vietnam Golf & Country Club | District 9, Ho Chi Minh City |
Flight conditions:
Only for weekday booking:
A maximum of 1 cardholder per flight is required
Booking is made at least before 15:00pm and 2 working days in advance.
Booking channels
Email address: Inquiries.Visagolf@aspirelifestyles.com

Hotline 24/7 (International SOS): (08) 3824 0578
Instant rewards at over 2,200 ANZ Spot outlets throughout Asia Pacific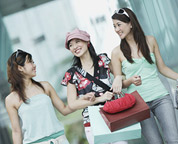 Whether you are exploring dining options, looking for a dream vacation or just looking to relax and look after your own well-being, you will find a privilege suitable for you and your loved ones.
Access more ANZ Spot privileges or simply download the ANZ Spot mobile application, available on iPhone, Android and Blackberry platforms.
Use your ANZ Signature Priority Banking Visa Platinum credit card to enjoy a world of privileges.
Enjoy additional discounts when you book your next hotel stay at Agoda

Book anywhere you want and receive the attractive discount:
7% additional discount for all pre-paid hotel bookings charged to ANZ Signature Priority Banking Visa Platinum Credit Card.
Valid for bookings: until 31 December 2015.
Valid for stays: until 30 June 2016.
How to book through Agoda.com to get ANZ discount (PDF 1.23MB) and then book your hotel stay at ANZ Agoda to enjoy these exclusive privileges.

ANZ Credit Card application requirements
From 18 years old and above.
Residence in Ho Chi Minh City, Hanoi or Binh Duong.
Being ANZ Signature Priority Banking Client. Click to find out more about ANZ Signature Priority Banking.

Easy application
Simply complete the attached application form and return it to any ANZ branch or
Call ANZ Cards 24/7 at 1900 1276 or
Sign up online or
Text ANZ1 to 8069, we will contact you to assist further.
Document required to complete a Credit Card application
Identification and residential address proof:
        a)  Vietnamese  
National ID or Passport
Residential Book, KT3 or temporary resident confirmation letter.
        b)  Foreigner

You need Adobe Reader to view PDF files. You can download Adobe Reader free of charge.