Our Strategy
Our strategy is focused on improving the financial wellbeing of our customers; having the right people who listen, learn and adapt; putting the best tools and insights into their hands; and focusing on those few things that really add value to customers and doing them right the first time.
We believe that the execution of our strategy will deliver decent returns for our shareholders, while achieving a balance between growth and return, short and long-term performance and financial and social impact.
While our focus has evolved over the past four years, the strategicimperatives remain the same: creating a simpler, better balanced bank; focusing our efforts where we can carve out a winning position; building a superior everyday experience to compete in the digital age; and driving a purpose and values led transformation.
In our Australian and New Zealand businesses we are: delivering improved customer outcomes, while rationalising our products and services; developing new compelling services and distribution options; and developing new initiatives to enhance our home owner and small business owner propositions.
Within our Institutional business we are creating an integratedtrade, cash and markets experience, while developing and appropriately scaling our capabilities across geographies to deliver connectivity for our customers.
Our strategy has driven significant improvement in our business over the past four years. We have strengthened our balance sheet, improved our culture, simplified the business and rebuilt our people's capabilities. In doing so we have reduced the costs and risks associated with running the bank.
ANZ's purpose
Our purpose is to shape a world where people and communities thrive. That is why we strive to create a balanced, sustainable economy in which everyone can take part and build a better life.
From our earliest days in the 1830s, financing commerce and facilitating trade, our focus has always been on unlocking opportunity for individuals, families, businesses and communities. With fast-changing technologies, demographic shifts, climate change and globalisation bringing both opportunities and challenges, we now have an important role to play in enabling economic participation and encouraging sustainable growth.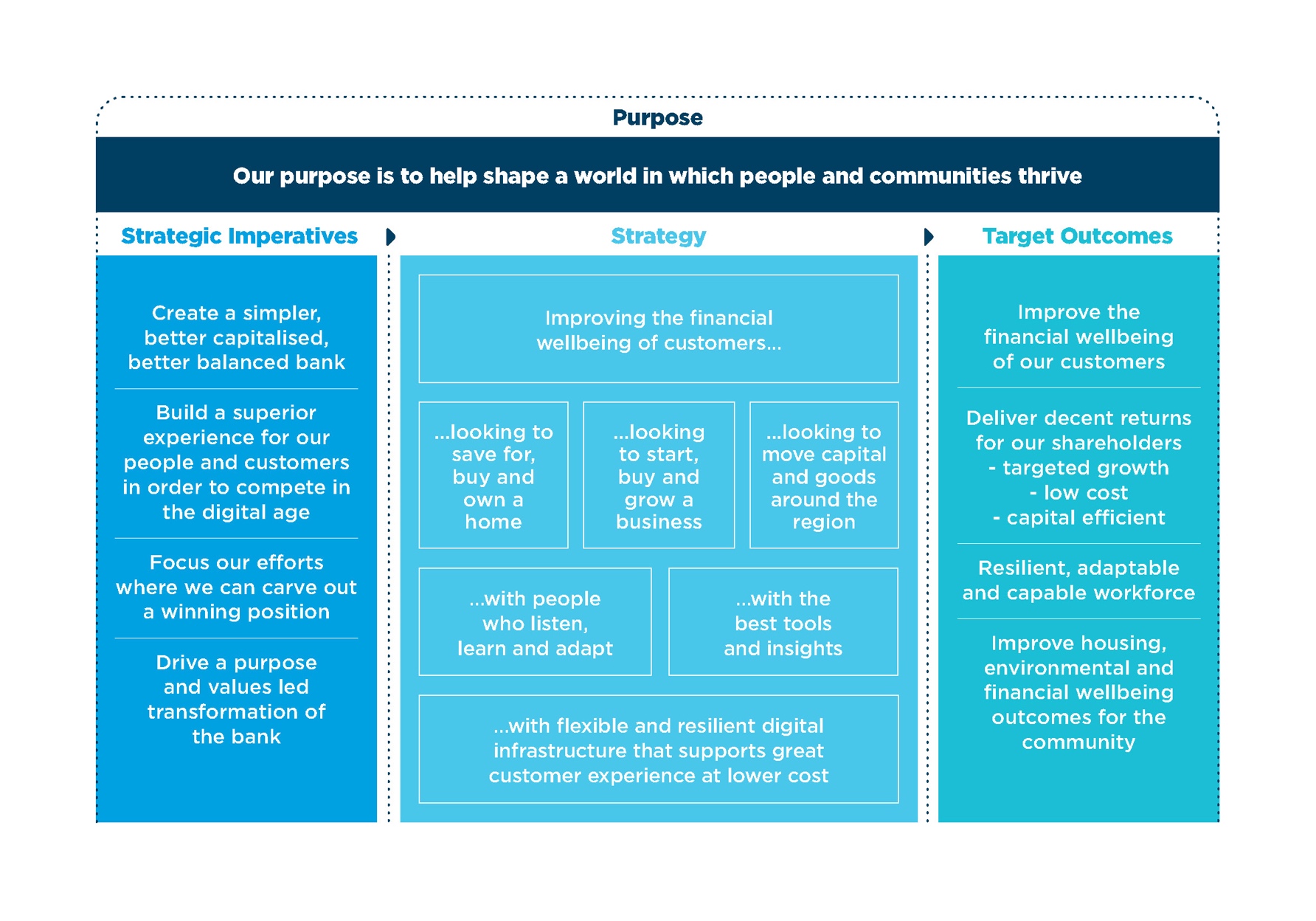 Our markets of operation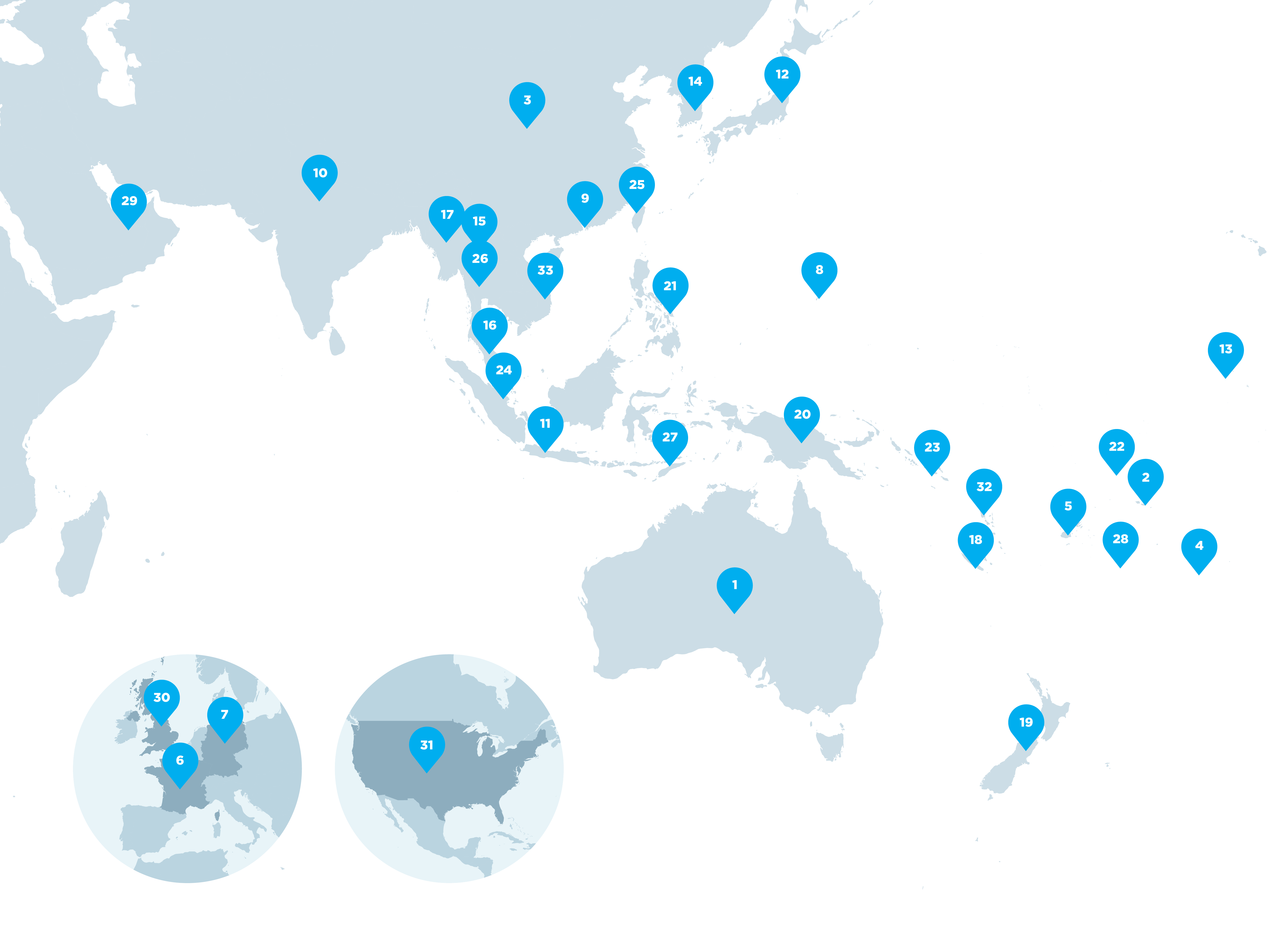 1. Australia
2. American Samoa
3. China
4. Cook Islands
5. Fiji
6. France
7. Germany
8. Guam
9. Hong Kong
10. India
11. Indonesia
12. Japan
13. Kiribati
14. Korea
15. Laos
16. Malaysia
17. Myanmar
18. New Caledonia
19. New Zealand
20. Papua New Guinea
21. Philippines
22. Samoa
23. Solomon Islands
24. Singapore
25. Taiwan
26. Thailand
27. Timor Leste
28. Tonga
29. United Arab Emirates
30. United Kingdom
31. United States of America
32. Vanuatu
33. Vietnam
Read about our history and the way we honour it in our Banking Museum and the ANZ Archives.