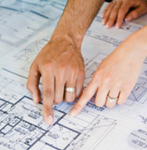 An ANZ Personal Loan is a fast and convenient way to finance your home improvements. Whether it's upgrading a kitchen or a bathroom, adding a deck, or investing in the latest home entertainment system, ANZ could help you with a loan for your renovation.
Sometimes it's better to renovate than relocate. It may be an economic choice, an investment in the future, or maybe you've simply grown attached to your home and can't bear the thought of moving. Figuring out how to pay for home improvements can be stressful, and ANZ could help with a loan to suit your renovation needs. Choose either a fixed or variable interest rate, and enjoy flexible repayment options.
Which loan type is best for me?
Loan Features
Variable Loan
Fixed Loan
Different Features

Variable rate

Extra repayments 
     allowed at no 
     extra cost1.

 Fixed rate

 Extra repayments 
     allowed but fees 
     and charges apply.

Benefits

Ability to pay off your loan faster and save on interest costs1
Ability to redraw on additional loan repayments you have made if the need arose2
Pay off your loan faster if interest rates go down1.

Offers you the certainty of knowing what your repayments are for the fixed period
Safeguards you against increasing interest rates
Assists with budget management.

Features

Borrow from $5,000 up to a maximum of $75,000
Loan term: From 1 to 7 years (your choice)
Flexible repayment options of weekly, fortnightly or monthly
ANZ Loan Protection3: Optional insurance cover for when the unexpected happens. If you choose ANZ Loan Protection, you may qualify for a 0.25% p.a. interest rate discount.
Existing eligible ANZ customers may access funds on the  same day as approval6.

Additional Repayments
Yes. You have the
     freedom to make
     extra re-payments
     at no extra cost1.
Yes. Fees and
     charges apply.
Redraw Facility
Yes. Redraw allows
     you to access 
     additional loan 
     payments you have 
     made2.
Not available.
Fees and charges

Loan approval fee: $150, due when the loan is drawn down
Loan administration charge: $10 per month, charged at the end of each quarter.

Interest Rates

(View current rates)4

(View current rates)4
Applying for an ANZ Personal Loan is now even easier

Apply online
Apply online and receive a response in only 60 seconds. Apply now.  

Call us today
Call a loan specialist now on 1800 339 410, Monday to Friday, 8am to 8pm (AEST). 

All applications for credit are subject to ANZ's credit assessment criteria.
Terms and Conditions available on application. Fees and charges apply.
1. A Deferred Establishment Fee will apply if you repay your Variable Rate Loan within 12 months of the date of advance. 
2. Terms and conditions apply.
3. ANZ Loan Protection is underwritten by OnePath Life Limited (OnePath Life) ABN 33 009 657 176 and QBE Insurance (Australia) Ltd ABN 78 003 191 035.
Australia and New Zealand Banking Group Limited (ANZ) (ABN 11 005 357 522) is an authorised deposit taking institution (bank) under the Banking Act 1959 (Cth). OnePath Life is owned by ANZ – it is the co-issuer of the product (along with QBE Insurance (Australia) Limited ABN 78 003 191 035 AFSL 239545) but it is not a bank. Except as set out in the issuer's contract terms (including the Product Disclosure Statement), this product is not a deposit or other liability of ANZ or its related group companies. None of them stands behind or guarantees the issuers. Terms and Conditions apply. View insurance disclaimer and important notes.
4. Rates as at

(View current rates) and subject to change.
WARNING: This comparison rate applies only to the example given. Different amounts and terms will result in different comparison rates. Costs such as redraw fees or early repayment fees, and cost savings such as fee waivers, are not included in the comparison rate but may influence the cost of the loan.
6. Applications must be submitted at an ANZ branch, and approved before noon Monday to Friday (AEST). Customers must have approved funds deposited into an existing ANZ Everyday account.