Integration Options with ANZ Secure Gateway, powered by CyberSource®:
With ANZ's Secure Gateway powered by CyberSource®, you can offer a range of functionality to help your customers with their business.
Phone Payments – Virtual Terminal: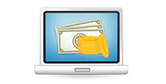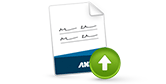 Take payments without the need for an online store with Virtual Terminal. Simply logon to the CyberSource® Business centre anywhere in the world to easily accept payments.
Batch upload allows you to submit a single file of transactions rather than separate transaction requests. Plus, you can use the one file for multiple Merchant ID's
Web Payments – Secure Acceptance:
Secure Acceptance Web / Mobile
Secure Acceptance Silent Order POST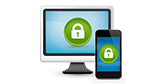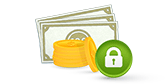 Accept payments online via a hosted service with Secure Acceptance. Secure Acceptance allows you to maintain the look and feel of your website, while accepting payments on a secure URL.
If you want greater customisation of your payment page, Secure Acceptance Silent order POST is ideal.  It also provides a  simple method of transferring the payment data to a gateway for processing.
Application Programming Interfaces (API):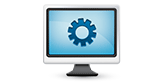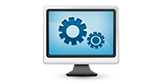 Access every service CyberSource® offers with Simple Order API. It's a good choice for merchants who want scalability, a full range of services, and greater control of the buying experience.
Exactly the same as the Simple order API, however SOAP Toolkit API provides you with the resources to create your own client software.
Terms and conditions