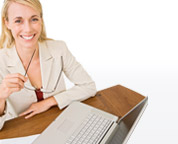 ANZ Mobile Lending is ANZ's mobile home loan franchise operation. 
This franchise model offers sales professionals a unique opportunity to establish a mortgage origination business that leverages the credibility of a major bank.
Why choose ANZ Mobile Lending?
ANZ is Australia's Home Loan Lender of the Year - that's 10 times and counting
ANZ offers a range of award-winning home and residential investment loans
ANZ provides ongoing support with sales and business management.
If you are self-driven, results-focused and sales-oriented with the drive to succeed in your own business, register your interest today.
Call the ANZ Mobile Lending Information Line on 1800 805 805 anytime or contact us online. 
ANZ Mobile Lenders operate as ANZ Mortgage Solutions, independently operated franchises of ANZ. CANNEX Money magazine's Home Loan Lender of the Year 2008, 2007, 2006 and 2005. CANNEX Personal Investor magazine's Home Lender of the Year 2005, 2004, 2002, 2001, 2000 and 1999. Many of ANZ's Home and Residential Investment Loans were awarded CANNEX mortgage star ratings in 2008. Ask us for details. Australia and New Zealand Banking Group Limited (ANZ) ABN 11 005 357 522. ANZ's colour blue is a trade mark of ANZ.