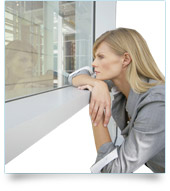 At ANZ, we offer a diverse range of full-time and part-time opportunities. Our commitment to recruiting and retaining the very best talent extends to every part of the organisation. We recognise that skill and experience come in many forms and we actively seek interest and applications from all industries and the wider community.


For ANZ Employees: Remote Access to ANZ Internal Job Adverts
Existing ANZ Employees who are currently on extended leave and do not have access to the ANZ network, but wish to search and apply for internal jobs, can do so, by contacting People Assist for a copy of the 'Remote Access to Taleo' E-Form.
Fill in all the mandatory fields and forward the E-Form (as an attachment) to People Assist for validation and processing. Once submitted, access will be granted within 2 business days.
Please contact People Assist for any questions or if you require further assistance.
Contact details:
Email Address: anzpeopleassist@anz.com
Phone Numbers:
Australia:           1800 65 25 35
New Zealand:     0800 472 774
India:               9180 3952 4040
Hong Kong:       800 905 156
Taiwan:           0080 123 2431
Singapore:       800 6162 264
Manila GSO:     1800 1612 0132