Stay in Touch- ANZ Alumni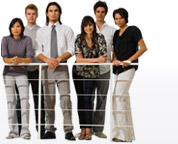 Leaving ANZ? Going on a career break or parental leave? 
Then register with ANZ Alumni to stay in touch and keep up to date with what's happening at ANZ while you are away.
By joining the alumni, you will receive an email newsletter that will keep you up–to–date with key global developments around ANZ.
How to Register
To become part of the ANZ Alumni, please contact us online and include your name, email address and ANZ employee ID (if known).

We value your contribution to ANZ and look forward to keeping in touch with you.