If you're looking for a low-risk investment, or you need a regular income from an investment and do not require immediate access to your funds, an ANZ Term deposit could be the perfect solution. It gives you a choice of flexible terms to meet your unique needs, plus a safe place for your business to grow.
Benefits at a glance
Variety of term lengths from 1 week to 18 months.
Receive flexible monthly interest payment on your ANZ Term Deposit without waiting until the maturity date.
We offer Term Deposit in VND, USD, AUD, Euro and British pounds for individuals and organizations.
Convenient access to the fund at all ANZ branches in Vietnam.
Satisfy urgent financial needs with short-term credit loan.
Balance certificate for overseas studying or travelling purposes.
Become an ANZ Signature Priority Banking customer with an ANZ Term Deposit of 1 billion or equivalent amount in other foreign currencies.
Combine a Term Deposit and a Transaction Account to receive a voucher worth VND 500,000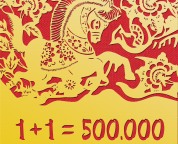 Enjoy good fortune this Tet. Place a Term Deposits along with a Transaction Account and be rewarded with a Big C shopping voucher. You will also enjoy our competitive interest rates and award winning services. Simply choose between  the below combinations to welcome the new year with great rewards.
Combo Option
Reward(*)
Combo A
Term Deposit of VND 500 million & Transaction account with average balance VND 20 million growth vs. balance as at November 2013.*
Big C shopping voucher worth VND 500,000.
Combo B
Term Deposit of VND 200 million & Transaction account with monthly average balance of VND 50 million.(*)
Big C shopping voucher worth VND 500,000.
Receive up to VND 1 million by signing up for both Combo.
Promotion period: Till 13 March 2013 or while stocks lasts.
Text TD1 to 8069 to sign up. For further information, please text TET to 8069.

Contact centre 24/7 at 1800 1559
Common questions about ANZ Term Deposit
Q Is there a minimum balance?
A The minimum balance is VND50,000,000 for VND Term Deposit, and USD2,500 for USD Term Deposit or equivalent amount in other foreign currencies.
Q If I open an ANZ Term Deposit at HCM branch, can I withdraw it at Hanoi branch if needed?
A Yes, you can. But you need to bring your Saving book and personal document as required.
Q What are the minimum or maximum terms?
A The minimum term is one (1) month up to a maximum of twelve (12) months for ANZ Term Deposit.