Discover an exciting world of travel, dinning and shopping privileges with ANZ Credit Card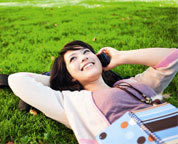 Experience all that life with ANZ Credit Cards, whenever you are exploring dinning options, looking for a dream vacation or just trying to relax and find some time for yourself and your beloved ones.
Check out for the promotions below: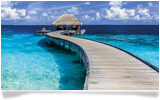 Win a trip to Maldives and 5% Cashback by using you ANZ Visa Credit Card overseas from 20 July to 20 September 2015.
It's that time of the year when you are making plans for your summer holiday. Of all the decisions you have to make, let the choice of your Credit Card be the easiest one.
Spend overseas on your ANZ Visa Credit Card and get closer to paradise. The more you spend, the higher your chance of winning.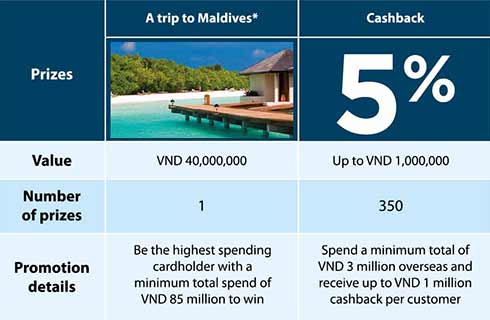 * includes return air tickets, 4 night stay at a 4-star hotel, food and beverages, airport and speedboat transfers.

Text ANZKM to 8069 to join the promotion now!
Announcement: List of winners of promotion: "Your perfect getaway and get rewards"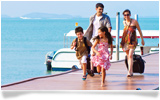 Click to find out the list of winners.
We will send SMS & email confirmation to the winners to get the prizes.
Your ultimate way to lighten up your home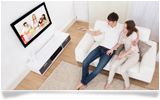 Enjoy the MEGA SALE for home appliances, electronics and more products from brands, exclusively for ANZ Credit Card at Thien Hoa Electronic Center from 15 July to 31 July 2015.
Discount at least VND500.000 for many items
Enjoy 0% interest up to 12 month instalment.
Full list of discount items with special price for ANZ Credit Card.
Your way to make every meal story worth sharing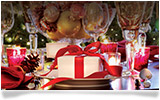 Savour delectable dishes from the best restaurants in town with great offers up to 50% discount from ANZ Credit Card.
ANZ Weekender – Your reasons to indulge, every weekend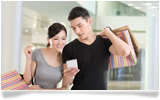 ANZ Weekender is a special program with exclusive discounts up to 70%.
With this offer from ANZ Credit Card, you can indulge in shopping, travel or enjoy a sumptuous meal with your loved ones.
ANZ Weekender will bring you the best experience through special offers, regularly updated to ANZ Credit Cardholder monthly.
Discover more great offer: Updated ANZ Weekender (PDF 524kB)
Travel in style and get rewarded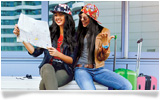 Sign up a new ANZ Credit Card and enjoy a stylish trolley bag.
From now to 14 August 2015, apply for an ANZ Credit Card now and you could walk away with a stylish trolley bag.
Enjoy exciting rewards thanks to your new ANZ Credit Card
Credit Card Type
Offer
Classic & Gold

20"trolley
valued of VND 2,000,000.
Platinum & Travel Platinum

25" trolley
valued of VND 2,500,000.
Besides, many privileges are waiting for you:
5% cashback on weekend dining for Platinum Card and up to 0.5% on all other spend
0% interest up to 12-month instalments at more than 40 merchants
Enjoy up to 70% off with over 2,200 ANZ's partners
Unlimited & free access to more than 100 VIP airport lounges

Text ANZ1 to 8069 to apply new Credit Card now.