Your smart way to pay for daily purchases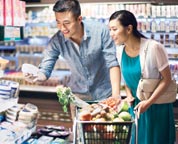 Promotion period is from 10 March 2014 to 04 May 2014.
Whether you are shopping for grocery, paying your recurring bills, or enjoying coffee with friends, simply swipe 7 times in a week with your ANZ Credit Card to receive up to 6% cashback*. It all adds up to a better banking experience.
| Total cash back | Requirements |
| --- | --- |
| VND 300,0001 | 7 transactions (minimum VND 300,000 each) in any week3 during the promotion period. |
| VND 600,0002 | 7 transactions ( minimum VND 300,000 each) per week in any 2 weeks during the promotion period. |

 Register today by texting 'ANZ25' to 8069 before 4th May, 2014.
 
2 Spend minimum VND 10 million during promotion period.
3A week is defined as from Monday to Sunday.
Applied for all retail, e-commerce, cash advance transaction locally & internationally.
Spice up your life with ANZ credit cards
Enjoy a HP 8 tablet at only VND1,990,000 & 1st year annual fee waiver
Sign up now and explore a world of privileges is just waiting for you: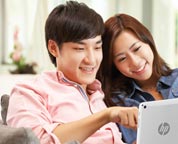 Promotion period is from 24 March – 31 May 2014
Bring home a HP 8 tab now at only VND 1,999,000 vs retail price at VND 4,499,000
And enjoy 1st year annual fee waiver for primary and supplementary credit card

Text ANZ1 to 8069 to apply for an ANZ Credit Card now!
Enter the world of privileges with ANZ Credit Card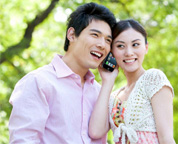 Promotion period is from 01 March 2014 to 30 April 2014.
Enjoy 0% interest instalment and processing fee waiver up to 12 months when purchasing iPhone 5S at 1,400,000VND/month.
1st year annual fee waiver for new ANZ Credit Card.
Apply an ANZ Credit Card on ANZ website now to access a world of privileges include travel packages, irresistible gastronomic delights and fabulous shopping and other offers. Be quick!

Exclusive for existing ANZ credit cardholders - Open Supplementary Credit Card now to get 1st year annual waiver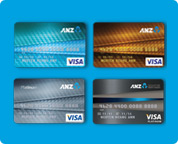 Promotion period is from 01 April 2014 to 30 May 2014.
Only for this period, let's open Supplementary Credit Card for your relatives & get 1st year annual fee waiver. Be quick!

Text ANZGT to 8069 to apply now
Shop online & have more fun every Monday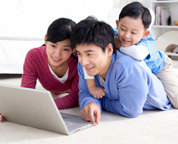 Make your online shopping experiences more exciting & rewarding with exclusive offers from ANZ credit card.
Get 5% cashback for any online transaction made on Mondays from 17/03 to 07/04.
How to register:
Text
ANZ
to
8069
now!
Terms and Conditions apply
Minimum spending has to be VND 5 million (applies for all transactions including retail POS, cash advance, online) counted from 17/03 – 14/04/2014. Maximum cashback is VND200,000 per customer.
The qualified transactions will be based on the dates of the transactions within the promotion period and they have to be posted to credit card account by 15 April 2014.
Cashback amount shall be credited to the Primary Cardholders' accounts on May 2014.
Announcement: List of winners of promotion: "Usher in the New Year with good luck and great wins"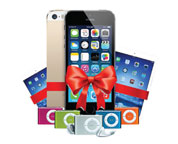 Up to VND500,000 cashback/successful case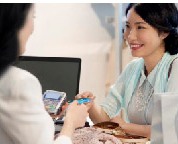 The promotion period is 10 February 2014 to 31 March 2014.
Existing ANZ Credit Cardholders who refer new customers to ANZ Credit Card during promotion period and then the Credit Card activated will get up to VND500,000 cashback2.
New-to-bank customers who are referred successfully and activate their ANZ Credit Cards also get free annual fee.

For more information, please call 1800 1559.

Your perfect way to happy friends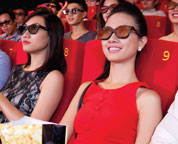 Promotion period: 15 August 2013 to 15 August 2014.
Buy 1 ticket, get 1 free with cinemas*.
Text VE2D to 8069 to receive a unique code used to redeem your free ticket.
Exclusive for ANZ Platinum cardholders only: buy 2 tickets on 3D movies and get 1 free for your child, text VE3D to 8069 to enjoy the special offer.

Text ANZ1 to 8069 to apply for an ANZ Credit Card now.
ANZ Weekender - Your reasons to indulge, every weekend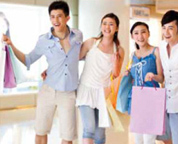 ANZ Weekender is a special program with exclusive discounts up to 80%. With this offer from ANZ Credit Card, you can indulge in shopping, travel or enjoy a sumptuous meal with your loved ones. ANZ Weekender will bring you the best experience through special offers, regularly updated to ANZ credit cardholders every two weeks.
You need Adobe Reader to view PDF files. You can download Adobe Reader free of charge.