Dear Valued Client,
At ANZ Vietnam, we are always looking for ways to bring you more reasons to bank with us. We highly value and reward our clients' loyalty and continued business. Therefore, in order to show you our appreciation, we are delighted to introduce to you our newest FX promotion program (Forward/ Swap).
Effective from 16 June 2014 to 15 September 2014, you can receive many valuable prizes* simply by making FX transactions (Forward/ Swap) with ANZ.
Prize include: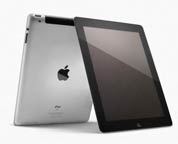 An Apple 64Gb iPad Air for the highest total FX transaction (Forward/ Swap) volume of each promotional month with minimum total FX volume of USD40 million.
A shopping voucher worth VND400,000 for volume of FX transaction (Forward/ Swap) equivalent to USD1 million.
The more transactions you make each month the more you are rewarded. It couldn't be simpler.
Sincerely,
Phan Thi Thanh Binh
Head of Global Markets
ANZ Vietnam
For more information regarding our promotion program, please contact:
For clients in the South:
Khieu Hong Van
Corporate Sales Manager
Global Markets

(08) 3824 4408

hongvan.khieu@anz.com
For clients in the North:
Nguyen Thanh Nga
Corporate Sales Manager
Global Markets

(04) 3938 0084

thanhnga.nguyen@anz.com