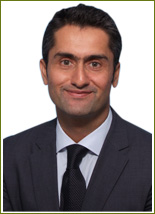 Tareq Waleed Muhmood
CEO, ANZ VIETNAM
Tareq brings a wealth of knowledge and experience to his role having worked in the finance industry for more than 18 years in various Asia and Europe markets.
Prior to joining ANZ, Tareq spent 16 years with HSBC covering a wide range of management roles and functions. His latest position with HSBC was CEO Brunei where he was responsible for providing the banking requirements for institutional, commercial, private banking, as well as retails customer.
In 2008 Tareq received the prestigious "Promising Young Banker Award for Brunei" by The Asian Banker at a ceremony held in conjunction with The Asian Banker Summit in Vietnam in February 2008.
Tareq is half Iraqi/half English, and graduated from The University of Manchester, England.