Your ultimate peace of mind with SMS transaction alert on your ANZ Visa Debit Card
Starting from 21 July 2015*
You will enjoy the all-new SMS Alert Service** for your ANZ Visa Debit Card transactions. The SMS notification will timely alert all transactions of your ANZ Debit card  on your registered mobile number at ANZ and hence protect you against any fraudulent activity on your card.
Please call the 24-hour ANZ Card Center at 1900 1276 (ext 2) to update your mobile number or opt out of receiving this SMS Transaction Alert service.
Your time with kids made more memorable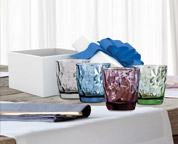 It's that time of the year again when the excitement of school begins. ANZ & Disney Live! Mickey's Music Festival are here to make it more memorable for your children.
Simply spend with your ANZ Debit Card from 20th Aug to 6th Sept, 2015 and your kids and family members will enjoy Disney Live! Mickey's Music Festival coming to Vietnam this September.
Eligible criteria

Spending

Reward

Total prizes

05 highest

spenders

2 GA1 tickets
valued VND1.4mil

05

Minimum
VND 8,000,000

2 GA2 tickets
valued VND800K

45
All transactions at point-of-sales (POS) or online are counted.
Text ANZ25 to 8069 to join the promotion now! 
Promotion period: 20th Aug - 6th Sept, 2015
Further more enjoy 10% off purchase of tickets to Disney Live! Mickey Music Festival,
exclusive for ANZ Debit Card.
Promotion code: 4215
or call hotline: 0913 332 198
Offer valid till 15th Sept, 2015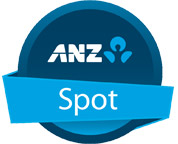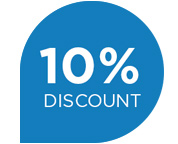 Join ANZ Visa Debit card today to experience Italian lifestyle with Diamond Bormioli glass gift set
Promotion period: 15th April 2015 to 15th July 2015
Text VD to 8069 to apply for a Debit card.
Text ANZVD to 8069 to join the promotion.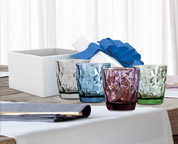 Apply ANZ Visa Debit card and spend VND2Mil with minimum 2 transactions within 30 days from the card issuance date, you will get an Italian Diamond Bormioli glass set in 4 colours green, purple, blue and white.
For more details of campaign, please contact 1900 1276 (ext 2).
ANZ SPOT – All year-round privileges with your ANZ cards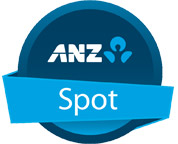 Hundreds of merchant offers on shopping, dining, travel, health and well-being are waiting for you!. Just use your ANZ Debit cards at over 400 ANZ SPOT merchants in Vietnam and around the world, you will enjoy these great rewards instantly, all year-round!
ANZ Spot privileges and benefits
To find out more, call the ANZ contact centre or get answers to common questions.
Easy and convenient payment for online or phone transactions
Free cash withdrawal at 13,000 ATMs of 19 banks through VISA network across Vietnam
Acceptance at over 30 millions Visa locations worldwide
Account inquiries 24 hours a day, 7 days a week through the ANZ cards contact centre
High secure and safe:

Transactions on card are monitored 24/24 to protect you from fraud transactions
Suspected transactions will be informed to cardholder right away for immediate assistance.