ANZ SPOT – All year-round privileges with your ANZ cards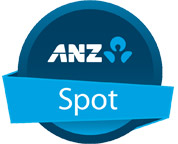 Hundreds of merchant offers on shopping, dining, travel, health and well-being are waiting for you!. Just use your ANZ Debit cards at over 400 ANZ SPOT merchants in Vietnam and around the world, you will enjoy these great rewards instantly, all year-round!
ANZ Spot privileges and benefits
To find out more, call the ANZ contact centre or get answers to common questions.
Easy and convenient payment for online or phone transactions.
Acceptance at over 60 thousands POS in Vietnam and over 30 millions Visa locations worldwide.
Account inquiries 24 hours a day, 7 days a week through the ANZ cards contact centre.
High secure and safe:

Transactions on card are monitored 24/24 to protect you from fraud transactions.
Suspected transactions will be informed to cardholder right away for immediate assistance.