Discover an exciting world of travel, dinning and shopping privileges with ANZ Credit Card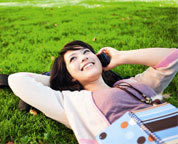 Experience all that life with ANZ Credit Cards, whenever you are exploring dinning options, looking for a dream vacation or just trying to relax and find some time for yourself and your beloved ones.
Check out for the promotions below:
Your spending takes you further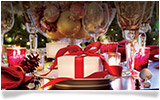 Enjoy a more rewarding lifestyle with us. Get more out of your everyday spending with special offers and privileges. Sign up today for an ANZ Credit Card and receive a Trolley bag and an Agoda travel voucher. With ANZ, new destinations await you.

Promotion period: 24 August – 26 October 2015.

Text ANZ1 to 8069 today to register!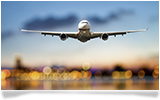 If you haven't sorted out your travel coming home in this year-end season yet, make sure you do it now! Simply spend VND 15 mil with your ANZ Credit Card and enjoy 10% cashback on any online air ticket purchases. The offer is valid till 16th Dec, 2015 so be quick!
Promotion period till 16th December 2015
Text BD to 8069 today to register

*Terms and Conditions apply.
Great deals in this festive season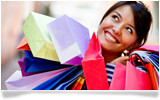 Simply use your ANZ Credit Card to enjoy discount up to 60% off from many ANZ Spot merchants in this festive season at SC VIVO City.
Promotion period till 27 December 2015.
Address:
SC VIVO City – 1058 Nguyen Van Linh Blvd, Tan Phong Ward, HoChiMinh City.
Great time to decorate your home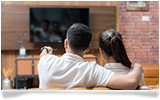 Enjoy discount VND 500.000 on 30% off home electronic freighter at Nguyen Kim with 0% Fixed Payment plan, only on November 2015. Don't miss the only chance on this year with ANZ Credit Card.
Promotion period: 26 October 2015 – 30 November 2015.


* Terms and Conditions apply.
Announcement: List of winners of promotion: "Your way to paradise"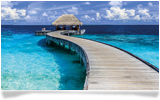 Your way to make every meal story worth sharing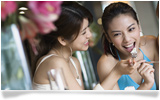 Savour delectable dishes from the best restaurant in town with great offers up to 50% discount from ANZ Credit Card.
ANZ Weekender - Your reasons to indulge, every weekend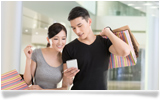 ANZ Weekender is a special program with exclusive discounts up to 70%.
With this offer from ANZ Credit Card, you can indulge in shopping, travel or enjoy a sumptuous meal with your love ones.
ANZ Weekender will bring you the best experience through special offers, regularly updated to ANZ Credit Cardholder monthly.
Discover more great offer: Updated ANZ Weekender (PDF 540kB)
You need Adobe Reader to view PDF files. You can download Adobe Reader free of charge.