ANZ Platinum Credit Card help you fulfill your desires at over 30 million merchants around the world and enjoy more privileges.
Benefits at a glance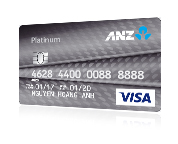 Get unlimited cashback on every spend
Buy now, pay later
Up to 45 days interest free credit on purchases
The convenience of Internet and phone shopping
Acceptance at over 30 million outlets around the world
Convenient payment methods through ATM and Internet
Account inquiries 24 hours a day, 7 days a week through the ANZ Cards Call Centre
Safer than carrying cash.
Special Rewards program: 0.4% cashback for daily spend and additional 5% cashback on weekend dining*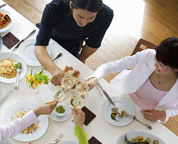 Enjoy a great meal with your family and friends and receive 5% cashback on your weekend dining when you pay with ANZ Platinum Credit Card**.
Get 0.4% cashback without limit on any of your daily spend.
Travel insurance up to US$500,000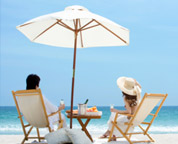 Golf Privileges

Special Golf Offers at Visa Golf Clubs

Valid until 30 September 2017.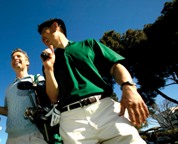 ANZ Platinum cardholders (primary/supplementary) enjoy 50% off green fees at following Visa Golf Clubs in Vietnam. The remaining green fees will be paid directly to the Golf courses by ANZ Platinum credit cards
Total cap of 180 discounted bookings per month.
Golf Clubs:
Chi Linh Star Golf & Country Club (Chi Linh, Hai Duong)
King's Island Golf Club (Son Tay, Hanoi)
Da Nang Golf Club (The Dunes Golf Course)
Vietnam Golf & Country Club (District 9, Ho Chi Minh City)
Long Thanh Golf Club (Long Thanh, Dong Nai)
Bo Chang Dong Nai Golf Club (Trang Bom, Dong Nai).
Flight conditions:
Only for weekday booking:
Booking is made at least before 3 p.m and 2 working days in advance.
Booking is to be done via Visa Vietnam Golf Program Hotline. Cardholders will not be granted access rights to the participating clubs without booking through Visa Vietnam Golf Program.
Booking channels
Email address: Inquiries.Visagolf@aspirelifestyles.com

Hotline 24/7 (International SOS): (08) 3824 0578
Instant rewards at over 2,200 ANZ Spot outlets throughout Asia Pacific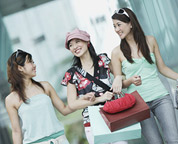 Whether you are exploring dining options, looking for a dream vacation or just looking to relax and look after your own well-being, you will find a privilege suitable for you and your loved ones.
Use your ANZ Platinum Credit Card to enjoy a world of privileges via ANZ Spot.
ANZ Credit Card application requirements
From 18 years old and above.
Residence in Ho Chi Minh City, Hanoi or Binh Duong.
Gross Monthly Income from VND 20 million.
Easy application
Simply complete the attached application form and return it to any ANZ branch or
Call ANZ Contact Centre at 1900 1276 or
Text ANZ1 to 8069, we will contact you to assist further.
Document required to complete a Credit Card application
1.    Identification and residential address proof:
        a)   Vietnamese
National ID or Passport
Residential Book and KT3 or temporary resident confirmation letter.
        b)   Foreigner
Passport
Temporary/Permanent Resident Card.
2.    Income proof of primary card applicant
        a)   Employed applicant
Labour contract showing applicant's position, time of service, salary and contract tenor
Bank statements showing the last 3 month salary.
        b)   Self-employed
Business registration certificate (at least 2 years)
Credit Card at selected banks/ House Ownership or secured card only