More convenience, more benefits with ANZ Visa Debit card
Whether you shop, dine, or make your travel plans, you can always count on your ANZ Visa Debit card. Plus, you can now make online purchases securely with our enhanced card feature.

Benefits at glance
Easy and convenient payment for online or phone transactions
Free cash withdrawal at 13,000 ATMs of 19 banks through VISA network across Vietnam
High daily limits on cash withdrawal at ATMs and purchases at point of sale (POS) and online
Acceptance at over 30 millions Visa locations worldwide
Special discount on cross-border fees for cash withdrawals at overseas ANZ ATMs for ANZ Signature Priority Banking clients
All year-round privileges at hundreds of ANZ Spot merchants
Account inquiries 24 hours a day, 7 days a week through the ANZ cards contact centre.
Text VD to 8069 to sign up now if you have not had an ANZ Visa Debit Card!
ANZ SPOT – All year-round privileges with your ANZ cards.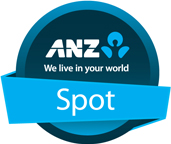 Hundreds of merchant offers on shopping, dining, travel, health and well-being are waiting for you!. Just use your ANZ Debit cards at over 400 ANZ SPOT merchants in Vietnam and around the world, you will enjoy these great rewards instantly, all year-round!
ANZ Spot privileges and benefits
To find out more, call the ANZ contact centre or get answers to common questions.