Discover an exciting world of travel, dinning and shopping privileges with ANZ Credit Card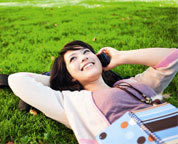 Experience all that life with ANZ Credit Cards, whenever you are exploring dinning options, looking for a dream vacation or just trying to relax and find some time for yourself and your beloved ones.   
As our most valued and loyal cardholders, ANZ strives to create remarkable benefits to ensure that you reward yourself with priceless experiences.    
Check out for the promotions below:
Travel in style with ANZ Credit Card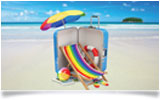 Apply for ANZ Credit Card today and walk away with a stylish trolley bag & 1st year annual fee waiver are waiting for you in this summer holiday.
Promotion ends on 29th August, 2014
Detail
No.
Offer
Require
1.

A trolley bag:VND 199,000
vs retail price at VND 1,980,000

Spend VND 05 million
2.
1st annual fee waiver
5X swipe
(min VND300,000 each)

Text ANZ1 to 8069 to apply for an ANZ Credit Card now!
1.Transactions must be made within 30 days from the date of approval
2.The qualified transactions will be not later than 5th Oct, 2014 and not be posted later than 10th Oct, 2014