ANZ Share Investing is an online stockbroker providing an easier way to buy and sell shares online.
Active traders
Active traders
If you trade frequently our ANZ Share Investing Pro dynamic trading platform will give you the edge.
Borrowing to invest
Borrowing to invest
An ANZ Share Investing Share Investment Loan can help your portfolio take off.
Investment products
Investment products
You can access managed funds, ETFs, options, warrants, IPOs and structured products.
Rates and fees
Rates and fees
Straight forward brokerage rates. Trade from as low as $19.95*.
What can I trade?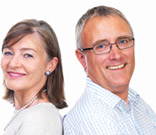 Invest in shares (also called stocks or equities), ETFs and managed funds all through one platform. ANZ Share Investing also makes it easier to invest in the sharemarket with SharePackTM, 8 shares chosen by independent experts. ANZ Share Investing also offers more sophisticated products such as Options and ETFs to help diversify your portfolio and maximise your investment potential.
* $19.95 will apply for the 1st trade up to $5,000 and each subsequent trade under $18,000 for that month.  For full details, visit www.anzshareinvesting.com/brokerage
Share Investing Limited ABN 93 078 174 973 AFSL No.238277, an ASX and Chi-X Australia Market Participant, is the provider of the ANZ Share Investing service.  Execution, settlement and clearing is undertaken by Share Investing Limited.  Share Investing Limited is a subsidiary of Australia and New Zealand Banking Group Limited ABN 11 005 357 522 (ANZ) but is not an authorised deposit-taking institution under the Banking Act. When you become a customer of Share Investing Limited, it will open an ANZ Cash Investment Account (Cash Account) on your behalf. ANZ is the issuer of the Cash Account. Apart from any deposits in the Cash Account, the obligations of Share Investing Limited do not represent deposits or other liabilities of ANZ. ANZ does not guarantee the obligations of Share Investing Limited.
The information and any advice on this website has been prepared without taking account of your objectives, financial situation or needs.  Before acting upon any advice, you should consider whether it is appropriate for you.