ANZ  payment products
Give your customers easy and flexible ways to pay so you can focus on your business. Whether you want to accept card payments online, in app, or by phone, ANZ Secure Gateway has streamlined solutions to suit all your business needs.
Mobile Payment Solutions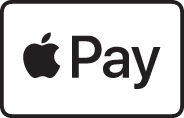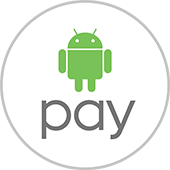 Apple Pay provides customers
with an easy and secure way
to pay using Touch ID or
passcode in iOS apps and
on the web, without having to
enter payment, billing and
contact details. Enhance your customers's payment experience
and improve your checkout
conversion rates by accepting
Apple Pay in your iOS app
or website today.
Android PayTM lets your
customers make simple and
secure purchases of physical
goods and services in
AndroidTM apps, without the
need to manually enter payment
and shipping information.
Customers can speed through checkout in-apps whenthey
select 'Buy with Android Pay'.
Get your business set up with
Android Pay today.
 Features & Benefits include:
Payments are secure as your customer's card numbers are never stored on the device or your systems
Helps improve sales completions within your app
A reduced checkout time for your customers providing a seamless payment experience
If you are a web developer please read more about our flexible integration options.
ANZ Secure Gateway - Phone Payments
ANZ Secure Gateway - Web Payments
Phone Payments allow credit card orders to be taken over the phone, giving you the option to set a recurring payment schedule.
This includes all the features of phone payments, with added benefit of accepting payments via your website.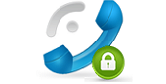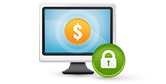 Features include:
You can accept credit card payments over the phone
Real time authorisation
You can capture billing information along with the payments
You can create a customer profile to set a recurring payment schedule or process on demand payments
You can provide email receipts to your customers
If you are a web developer please read more about integration.


Features include all ANZ Secure Gateway Phone Payments features as well as:
You can integrate with mobile optimised payment pages on your smart phone or tablet
Verified by Visa & MasterCard Secure Code provides an extra layer of fraud prevention on your online purchases
Various integration methods are available to you and your web developer, all with sample code to assist your web developer to integrate faster
If you are a web developer please read more about integration.
Other Gateway options
ANZ can also help you process payments via a number of gateway partners who offer a range of products.
More information

  Enquire online now
Terms and conditions
Android, Android Pay, and the Android Logo are trademarks of Google Inc.
For ANZ business account holders, the funds are available on the same day for transactions settled before 5:30pm (Melbourne time). For non-ANZ business accounts holders, ANZ transfers the funds to the merchant's bank on the following business day and the availability of the funds will be determined by the merchant's bank.
Any advice does not take into account your personal needs and financial circumstances and you should consider whether it is appropriate for you.
ANZ recommends you read the Terms and Conditions and the Financial Services Guide (PDF 76kB) before acquiring the product.
You need Adobe Reader to view PDF files. You can download Adobe Reader free of charge.