Whether you want to increase sales opportunities, or get paid faster, we can help. By using gateway solutions you can accept online card payments more conveniently while allowing customers to pay you 24/7.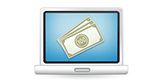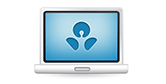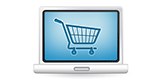 I'd like my business
to be able to accept payments online -
Where do I start?
I'd like to know more about ANZ's online payment products.
I've already selected a payment gateway and I just need an Internet Merchant Account.
Are you a web developer/shopping cart provider looking for further information on ANZ's products? More about our Web Developer Hub.
Terms and conditions
Any advice does not take into account your personal needs and financial circumstances and you should consider whether it is appropriate for you.
ANZ recommends you read the Terms and Conditions and the Financial Services Guide (PDF 76kB) before acquiring the product.
You need Adobe Reader to view PDF files. You can download Adobe Reader free of charge.