Wow your customers with an ANZ Exclusive Property Profile.
Price range
Property history
Property comparisons
Suburb trends

The ANZ Exclusive Property Profile is an in-depth report featuring a wide range of important, up-to-date facts and figures for a specific address and its surrounding location. And best of all, it's free.
Order a Property Profile today
Key features
How much might it go for?
Current market price range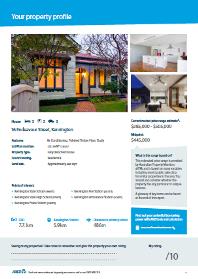 How has it performed in the past?
Property details, including online listing if available
Property sale price history*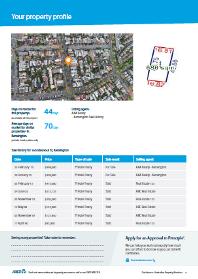 What are other people paying in the area?
Sale price of similar properties recently sold in the area
Asking price of similar properties currently on the market in the area
Similar properties available to rent in the area with weekly rental price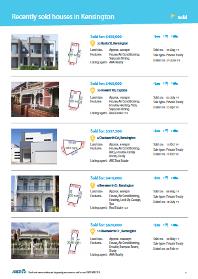 How is the suburb performing?
Market snapshot of the area showing sales, turnover and market strength
Market trends showing median price movements within the area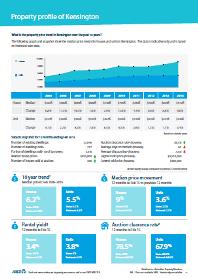 You need Adobe Reader to view PDF files. You can download Adobe Reader free of charge.