ANZ Signature Series of Events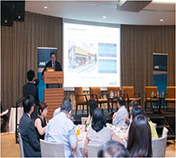 Lunar New Year Market Outlook
The Fullerton Hotel
Date: 22 Jan 2014
At ANZ Signature Priority Banking, we have an extensive network of experts and specialists across 29 markets in Asia Pacific to provide the expertise and insights for financial solutions and updates that are tailored to meet the evolving needs of you and your family.  ANZ clients were invited to usher in the Lunar New Year with an update of the market outlook ahead.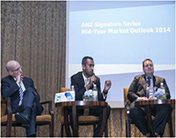 Mid-Year Market Outlook
The Fullerton Hotel
Date: 23 July 2014
ANZ Signature Priority Banking clients were invited to our market outlook seminars, to hear from our economists and experts on the latest investment trends and climate. Clients also took the opportunity to mingle with the ANZ Management Team and spent time with their Relationship Managers to review their financial portfolio.