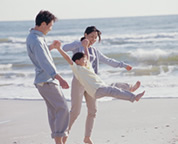 Consolidate all your recurring bills on your
ANZ Credit Card
- no more forgotten bills, no more queues, no more writing of cheques!
Here's an illustration of what you can earn over a year:
Monthly Recurring Bills
$200 per month
Rewards Points
480
($200/ 5) X 12 month
Krisflyer Miles
960
1 rewards point = 2 Krisflyer Miles
Download and complete the Recurring Payment Application Form (PDF 436kB).
For more information

 Call our 24-hour Customer Service 1800 269 2269
You warrant that all information provided by you is true and correct and you hereby authorise Australia and New Zealand Banking Group Limited (the "Bank") to disclose such account details to relevant organisations as may be necessary to facilitate your participation in this service.
Please allow at least 6 weeks for the processing of your application.
Please continue to pay to the respective organisations until you see the bills from the respective organisations reflected in your monthly Credit Card statement.
Please contact the respective organisations to make alternative arrangements should you wish to terminate this payment arrangement.
If any payment charged to your Credit Card is unsuccessful for any reason whatsoever, you will be responsible for arranging payment to the respective organisation by other means.
The Bank shall not be liable for any loss, expenses, delays, mistakes, neglect or omission in connection with the transmission of payment under this facility or for any unsuccessful payment.
Successful enrolment is subject to approval from respective organisations.
Should there be any changes in your personal details or your Credit Card number, you will need to notify the various organisations to continue this payment arrangement.
Payments that are charged to your Credit Card exceeding its credit limit available at the time of debit will be rejected.
If your existing bills from any of the respective organisations are paid by Giro, such Giro payment arrangement will be terminated.
The Bank is entitled in its discretion to amend, vary or modify these terms at any time without notice and such changes shall be binding on you with effect from such date as the Bank may determine.
The Bank reserves the right to reject or decline any application in its sole discretion without assigning any reason whatsoever.
You need Adobe Reader to view PDF files. You can download Adobe Reader free of charge.