ANZ FlexiLoan is a personal loan drawn on your ANZ Credit Card to provide you extra cash to support your lifestyle needs and desires while managing your cash flow with equal monthly instalments.
Be it planning for a vacation, renovating your house or consolidating your debt, the extra cash from ANZ FlexiLoan is a fast and convenient way to get the things you want or to pay for the things you need.
Apply for the ANZ FlexiLoan today and enjoy the following benefits:
Flexibility to choose from loan tenures of 12, 24, 36, 48 or 60 months.
Savings on interest charges with rates as low as 0.48% per month (EIR 10.91% p.a.).
Convenience of having your ANZ FlexiLoan reflected in your consolidated ANZ Credit Card statement.
ANZ FlexiLoan interest rates
Promotional Flat Interest Rate p.a. (EIR* p.a.)
Tenure
(i) Loan
Amount below
S$15,000
(ii) Loan Amount
S$15,000 to
below S$30,000
(iii) Loan Amount
S$30,000 and
Above
12 months
5.8% (11.79%)
5.8% (11.29%)
5.8% (10.91%)
24 months
6.8% (13.22%)
6.5% (12.42%)
6.5% (12.22%)
36 months
7.2% (13.64%)
6.8% (12.76%)
6.6% (12.27%)
48 months
7.8% (14.37%)
7.2% (13.23%)
6.6% (12.11%)
60 months
7.8% (14.10%)
7.2% (13.01%)
6.6% (11.93%)
A one-time processing fee of S$80 is applicable for all loan tenures. Loan amounts referred to in the table are approved loan amounts.
Take up a loan for 36, 48 or 60 months and receive: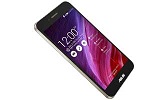 ASUS PadFone S smartphone worth $449 with your approved loan amount of $20,000 & above.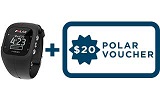 Polar A300 Fitness & Activity Tracker and $20 Polar voucher worth total $279 with your approved loan mount of $12,000 to below $20,000.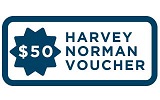 $50 Harvey Norman voucher with your approved loan amount of S$5,000 to below $12,000.
Offer is only valid till 31 December 2015.
Existing ANZ credit cardmembers who want to apply for the ANZ FlexiLoan can:

 Apply Online
 

 Call our 24-hour Customer Service at 1800 269 2269
 
You need Adobe Reader to view PDF files. You can download Adobe Reader free of charge.