No matter what you hope to do, it's likely to be impacted by your finances. So any plan of how or even where you want to live should start with three questions.
How much money will I need?
Obviously this depends on the lifestyle you desire and how long and active your retirement is likely to be. Ideally, you don't want your money to run out of energy before you do.
First estimate is how much it would cost you to live for a year in retirement. In short the key steps are:
Establishing your current expenses.
Deducting expenses you'll no longer pay.
Adding new or increased expenses.
Identifying one-off costs.
Establishing your retirement time frame.
Calculating the amount you'll require.
Some things to remember:
The impact of inflation - $1,000 today won't go as far in five or ten years.
Income or draw down – you may use your lump sum purely to generate income or you may also gradually draw it down over the years.
One-off expenses – don't forget there may be major purchases in the early years of retirement, such as a new car or a holiday.
The pension – you may be eligible for a full or part pension.
How much money will I have?
Based on where you are now and your current investments you can calculate your retirement lump sum. 
This will give you a ballpark figure based on varying annual rates of return.
You may be closer than you think. Either way, an ANZ Financial Planner may be able to help.
How can I manage my retirement income?
Depending on your time frame there are a number of options available to you. Some will be more appealing than others.
These include:
Delaying your retirement and working longer to increase your lump sum. You may even qualify for Work Bonus (find out more at the Centrelink website).
Selling the family home and downsizing or moving to a less expensive area. Learn more about selling your home.
Taking advantage of strategies, such as Transition to retirement.
Increasing your level of investment. Learn more about investment strategies.
Developing a more aggressive investment strategy (this will carry risks).
Revise your ideal retirement lifestyle.
Discussing the pros and cons of all of the options with a professional Financial Planner.
You can also find more information and some helpful tools and calculators at the Moneysmart website.
How we can help
Planning your retirement and understanding how much income you will need and how to get it can be complex. Fortunately, our specialists can help you develop your strategy and explain it in plain English.
An A-Z Review® with an ANZ Retirement Banking Specialist: ANZ Retirement Banking Specialists can help you review your position. Knowing where you stand may make the decision to retire a little easier. They have extensive knowledge of the options available to you and starting with an A-Z Review® to explore your needs, they can examine your everyday banking and recommend a solution to support your plans. Request an A-Z Review® at your nearest ANZ branch.
An ANZ Financial Planner could help you determine if you want to work a little longer or indeed retire now. They can examine your likely income in retirement and how to maximise it. They can also help you with strategies such as Transition To Retirement, which will allow you to work less or save more for retirement. This may help you trial your retirement or even boost your Super without diminishing your cash in hand. Your first appointment is complimentary and without obligation. 
A minute on your money - Retiring in ten to 15 years 
In this video we take a look at the steps you could take to build wealth now and for the future.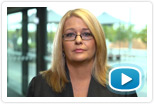 A minute on your money - Retiring in five years
The finish line may be in sight but there's still time to make a difference to your retirement lifestyle.  In this video we explore some strategies that could help you set yourself up for retirement.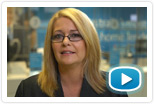 A minute on your money - About to retire 
If you're retiring in less than a year then the decisions you make now could impact the rest of your life, listen to our top tips that could help you live the retirement you want.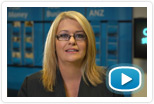 ANZ Financial Planners are representatives of Australia and New Zealand Banking Group Limited, ABN 11 005 357 522, the holder of an Australian Financial Services licence.
The information provided is general information only and does not take into account your personal needs and financial circumstances and you should consider whether it is appropriate for you. Before making any decision to acquire, hold or sell any financial product, ANZ strongly recommends that you seek financial planning and/or tax advice and read the relevant Product Disclosure Statement and/or Terms and Conditions.