Restore your ANZ Internet Banking access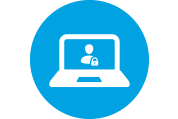 Step 2
Contact your ANZ Internet Banking Helpdesk on 13 33 50 
Overseas? Call +613 9683 8833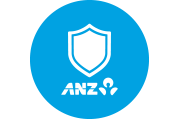 Step 3
Log on to ANZ Internet Banking 
Causes of possible security breach
Phishing
If you receive an email that appears to come from ANZ which asks you for your personal information or to click on a link, please do not click on the link.

The link contained in the email may lead you to a fraudulent copy of an ANZ page which could result in your information being stolen or malicious software being installed on your device.
Malware
Your computer may become infected by malware (malicious software, such as viruses or Trojans horses etc.) which captures your ANZ Internet Banking login information. Fraudsters can then use this information to commit fraudulent activity.