Travel insurance is like travel money – if you haven't got it, you probably can't afford to go overseas. But you have choices with such insurance, just as you do with the way you access funds abroad.

Provided you're registered for Internet banking and can access the Internet while away, you can manage your accounts, pay bills and transfer funds. This can be particularly helpful if you're keen to leave a relatively small amount of money in your everyday account but then access further funds during your trip.
Travelling overseas is it better to take cash, travel card, travellers' cheques, credit card or debit card? The answer may well be all of the above.  
A minute on your money - Travel money 
If you're about to escape on a big trip, then here are some great tips from one of our experts  for accessing money easily and securely while you're away.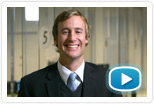 Cash
Always carry cash so you can pay for things you can't purchase by any other means. Of course, lost or stolen cash can't be replaced so don't carry large amounts, and keep what you carry in a safe place.
If you're leaving Australia, get some foreign currency before you go. If your plane arrives late at night or early in the morning you may need some money to pay for things on arrival.
Prepaid cards
Prepaid cards (including prepaid Debit or Travel Cards) give you access to your own money without the need to carry large sums of cash. They work in a similar way to a credit card, only you're using money you've loaded onto the card, not credit. (This is not to be confused with your everyday Debit card which provides access to your everyday account.)  Travel cards also include a number of additional benefits, such as backup cards, no transaction fees on purchases and you can lock-in exchange rates before you leave.
Credit and debit cards
Travelling with a credit card means you can make purchases without carrying cash and have access to emergency funds. In many countries, you can withdraw cash with your credit card from an ATM in the local currency. Remember cash advances incur immediate interest charges.
If you're thinking about obtaining or updating a credit card for your trip, there are a number of things to check.
Is the card recognised in your destination(s)?
Do you have a PIN number?
Is your card linked to your day-to-day account?
Does the card give ATM access to your account in your destination(s)?
Can the card be replaced quickly if lost or stolen?
Is the interest rate competitive?
Does the card provide an interest-free period?
Is the credit limit sufficient, or is an increase needed before you go?
Are you aware of all the fees and charges associated with using your credit card overseas?
If your credit card account is in credit, will you avoid cash advance fees?
If your credit card bill will arrive while you're away, make arrangements for it to be paid on time.
Debit cards
You may be able to use your card to make direct cash debits from your savings account. You receive the money in local currency and may be able to check your account balance.  
Find out whether this facility is available at your destination. You should also check what fees and charges apply when your debit card is used overseas.
Travellers' cheques
The advantage of travellers' cheques is that they can operate like cash but can be cancelled if you lose them or if they're stolen.
Before you leave, ensure your cheques are recognised in the countries you plan to visit and that they can be conveniently replaced if lost or stolen. Some places don't accept travellers' cheques at all.
Exchange rates
The exchange rate varies with market fluctuations, but unless you're changing very large sums, your purchase timing is unlikely to have a major impact on your holiday spending.
A more important concern may be the exchange rate you receive while overseas. Many hotels cash traveler's cheques and exchange foreign currency, but you may be disappointed with the rate they offer.
Paying bills at home
If you're away for an extended period of time, arrange automatic payments for regular bills, or entrust a family member or friend to check mail and pay your bills on your behalf.
Travel insurance
The priority you place on insurance depends on your comfort level but the general rule is if you can't afford to protect yourself while travelling then perhaps you can't really afford to go.
Whatever type of insurance you want, shop around and read the policy carefully before you purchase. You need to compare and know exactly what you're covered for and what's excluded.
Insurance needs to cover the following:
 
your travel, in case you need to cancel or delay your plans
your health, including dental and emergency medical evacuation
your belongings.
Read the fine print and compare cover before purchasing.
A health problem overseas can be traumatic and extremely expensive, sometimes causing years of debt.  The standard and cost of medical care in other countries can differ markedly from ours.
Can you save on your private health insurance at home?  
In some circumstances, if you're going to be away for an extended period and you take out travel insurance, you can arrange to pause your private health insurance while you're away. Talk to your provider to see if they offer this facility and what impact if any it has on your ongoing cover.
How can we help
If you are traveling for work or pleasure then we have a range of options to support you while you are away.
Notify us of your travel - For peace of mind, provide ANZ your overseas travel itinerary using ANZ Internet Banking.  That way, we know when you have used your credit card and other ANZ accounts overseas.  This helps avoid transactions being stopped by ANZ Falcon™ when we detect overseas purchases.
Lodging your travel details is easy to do:
Simply log onto ANZ Internet Banking
Select 'SecureMail'
Select 'Create Message'
Select 'Inform ANZ of your international travel plans' and provide us your details.
And remember all ANZ Credit and debit cards come with the added security of ANZ FalconTM and ANZ Fraud Money Back Guarantee.
Any advice does not take into account your personal needs and financial circumstances and you should consider whether it is appropriate for you. ANZ recommends you read the Terms and Conditions and the Financial Services Guide before acquiring the product.
1. Terms and conditions are available on application.  Fees and charges apply. All applications for credit are subject to ANZ's credit assessment criteria.
™ ANZ Falcon is a trademark of Australia and New Zealand Banking Group Limited (ANZ) ABN 11 005 357 522. Falcon™ is a trademark of Fair Isaac Corporation.
Overseas travel and medical insurance Master Policy is underwritten by QBE Insurance (Australia) Limited, ABN 78 003 191 035, AFSL No. 239545. Terms, conditions, eligibility criteria, limits and exclusions apply. To activate cover under the overseas travel and medical insurance Master Policy, you must meet the eligibility criteria: you must be a permanent resident of Australia, have debited at least $250 worth of eligible overseas travel arrangements to your Platinum card account prior to departing Australia, have a current Platinum card account at the date of any claimable event, have a return ticket to Australia and be 80 years of age or under. Please refer to the ANZ Platinum Cards Insurance booklet (PDF 680kB) - Part 1 QBE Product Disclosure Statement and policy wordings for more information and to decide whether or not this product is right for you. While overseas, we recommend that you carry proof of your overseas travel arrangements purchased on your Platinum Credit Card.
ANZ Travel Insurance is co-issued by OnePath General Insurance Pty Limited (ABN 56 072 892 365, AFSL 288160) ('OnePath General Insurance'), and QBE Insurance (Australia) Limited (ABN 78 003 191 035, AFSL 239545) ('QBE'). Australia and New Zealand Banking Group Limited (ABN 11 005 357 522) ('ANZ') is an authorised deposit taking institution (Bank) under the Banking Act 1959 (Cth). OnePath General Insurance is owned by ANZ – it is the issuer of the product but is not a Bank. This product is not a deposit or other liability of ANZ or its related group companies and none of them stands behind or guarantees the issuer. The information provided is of a general nature and does not take into account your personal needs and financial circumstances. You should consider the appropriateness of the information having regard for your objectives, financial situation and needs. You should read the ANZ Financial Services Guide (PDF 104kB) and the ANZ Travel Insurance Product Disclosure Statement (PDF 1MB), and consider whether this product is right for you.
You need Adobe Reader to view PDF files. You can download Adobe Reader free of charge.