Transition to Retirement is a Government policy, which, if you're over 55 and would like to keep working, delivers two attractive options to consider.
Cut back your hours
Once you reach 55 you can begin to draw a pension from your Super (provided the fund offers this option) even if you keep working. 
This way you can work less, and earn a smaller salary from your employer but top-up your weekly income.
Boost your Super
There are generous tax concessions for making additional Super contributions and for your retirement income stream. Then, once you turn 60, you won't pay tax on your pension income.
Each individual's circumstances are unique and you should seek professional advice to gain the maximum benefit from a Transition to Retirement Strategy.
How we can help
A Transition To Retirement strategy can be complex and you should seek expert advice.
An A-Z Review® with an ANZ Retirement Banking Specialist: ANZ Retirement Banking Specialists can help you review your position. Knowing where you stand may make the decision to retire a little easier. They have extensive knowledge of the options available to you and starting with an A-Z Review® to explore your needs, they can examine your everyday banking and recommend a solution to support your plans. 
An ANZ Financial Planner could help you determine if you want to work a little longer or indeed retire now. They can examine your likely income in retirement and how to maximise it. They can also help you with strategies such as Transition To Retirement, which will allow you to work less or save more for retirement. This may help you trial your retirement or even boost your Super without diminishing your cash in hand. Your first appointment is complimentary and without obligation. 
A minute on your money - Retiring in five years
The finish line may be in sight but there's still time to make a difference to your retirement lifestyle.  In this video we explore some strategies that could help you set yourself up for retirement.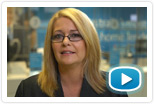 ANZ Financial Planners are representatives of Australia and New Zealand Banking Group Limited, ABN 11 005 357 522, the holder of an Australian Financial Services licence.
The information provided is general information only and does not take into account your personal needs and financial circumstances and you should consider whether it is appropriate for you. Before making any decision to acquire, hold or sell any financial product, ANZ strongly recommends that you seek financial planning and/or tax advice and read the relevant Product Disclosure Statement and/or Terms and Conditions.
You need Adobe Reader to view PDF files. You can download Adobe Reader free of charge.