Budgeting isn't as hard as some people would have you believe. It's all about balance, establishing a lifestyle where you can budget, save, and enjoy yourself at the same time. But it's a little harder when you don't know where or how to start.  
A minute on your money - Budgeting and saving 
If money's tight, or you'd just like to save for a goal, check out our top budgeting tips video.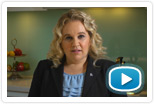 Budgeting tips
1 – Watch where the cash goes
Keeping track of your spending isn't just a matter of having the courage to really look at your credit card bills item by item. You would be surprised at how much money manages to sneak out of your pocket almost without you knowing.
Imagine this is your day:
Two cups of coffee from the café $7.00
Buying lunch $10.00.
A daily transport ticket $7.00
That's $24.00! Do that five days a week ($120.00) for 52 weeks $6,240. What could you do with that?
When shopping always remember to ask for a receipt, then add them up at the end of the week to see where your money went.
Also remember that, from store sales to the supermarket, buying the right products at the right time can make a difference. If you take a list and stick to it, you're also unlikely to 'impulse buy'.
2 - Pay yourself first
Try to set aside a portion of your salary every pay period. You could arrange to have it automatically transferred to a savings account that earns you better interest.
3 - Get the right accounts
Having the wrong bank accounts can cost you money so make sure you have your everyday banking reviewed regularly to ensure your accounts suit your needs and support your plans for the future.
4 – Get the right phone and plan
Taking the time to understand your own habits when making calls and using text and email could save you money. Check out all the features on the phone and make sure you'll use them before you buy. When you do, compare plans and ensure your plan is not costing you more than it should. In short, find a phone and plan that suits how you live.
5 – Save on insurance
Make sure you have all the insurances you need and take time to compare policy coverage and premiums. Also, look for all multi-policy and loyalty discounts that may be available to you.
If you're looking for more information about budgeting you'll find some excellent tips and strategies at the Federal Government's MoneySmart website.
How we can help
When it comes to establishing and sticking to a budget sometimes we need a little help. This may involve a conversation with an ANZ Personal Banker or access to tools and resources to make budgeting easy.
ANZ MoneyManager is a free online budgeting tool that updates and categorises your financial data daily. It also provides detailed reporting and alerts to help you get a clearer picture.
ANZ everyday accounts: our everyday accounts are designed to make your banking easier and more convenient.
ANZ savings accounts: if your budget shows you have a few extra dollars to put away then make them work for you with a savings account that suits the way you bank:
ANZ Progress Saver pays bonus interest if you save regularly and don't withdraw. It also provides branch access1.
ANZ Online Saver: if you'd rather bank online then this could be the savings account for you. It offers easy access to your savings, no minimum balance and no monthly account service fee2.
An A-Z Review®with an ANZ Personal Banker: nothing helps a budget more than having a few extra dollars. Sitting down with an ANZ Personal Banker can help determine if your banking is suited to your needs and whether you have accounts that help maximise your returns. Request an A-Z Review® at your nearest ANZ branch.
2. ANZ Online Saver is only open to customers who are the account holders of, or signatories to, eligible ANZ deposit accounts with ANZ Internet Banking and/or ANZ Phone Banking access. Eligible accounts include ANZ Access Advantage, ANZ Access Select, ANZ Access Basic, ANZ Access Deeming, ANZ Progress Saver, ANZ V2 PLUS, ANZ Premium Cash Management Account and ANZ Everyday Visa Debit. Terms and conditions and fees and charges apply to the eligible account.
®A-Z Review is a registered trademark of Australia and New Zealand Banking Group Limited (ANZ) ABN 11 005 357 522.
The information provided is general information only and does not take into account your personal needs and financial circumstances and you should consider whether it is appropriate for you. Before making any decision to acquire, hold or sell any financial product, ANZ strongly recommends that you seek financial planning and/or tax advice and read ANZ's Financial Services Guide (PDF 104kB), the relevant Product Disclosure Statement and/or Terms and Conditions. Terms and conditions are available on application. Fees and charges apply.
You need Adobe Reader to view PDF files. You can download Adobe Reader free of charge.