Selling your home is about making as much money as you can. Whatever you get for the home is likely to impact your lifestyle, so it often pays to do everything you can to maximise the sale price.
A minute on your money - Selling a home 
In this video you will hear some tips from an ANZ expert for getting the best price possible and managing your finances during and after the sale.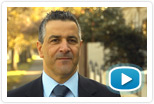 Is now the right time to sell?
Some people will tell you that if you're buying in the same market, choosing when you sell doesn't make a lot of difference. However, that's not quite true. It really can depend on your circumstances.
You may be buying in a different area, or your home may present much better in spring or summer than it does in winter or autumn.
However, the really big issue about timing is not selling in a hurry. If you have to sell quickly because you've purchased elsewhere or are in financial difficulty, then you may have to take much less for your home than you otherwise could get if you had time to wait for the right buyer.
What is your home worth?
There are a number of firms which offer data on sales achieved in your area. You can also purchase quarterly reports from the Real Estate Institute in your state.
Real estate agent appraisals
You should always consider getting at least three estimates of the value of your home from different real estate agents. Ask them to be honest, and consider asking for examples of comparable recent sales.
Independent professional valuations
Many people choose to use a professional valuer. The person you use should not be associated with a real estate agency and should offer an independent and unbiased view.
The Australian Property Institute (API) is the peak body for valuers and can provide names of professionals in your area.
Who should sell your home?
The decision of who should sell your home should not be taken lightly. This transaction could cost or make tens of thousands of dollars.
Research
Before you invite agents to your home, you may consider doing some research in the local area. Go to homes that are open for inspection and put yourself in the position of the buyer.
Take notice of the following:
How much does the agent know about the home he/she is selling?
Can they readily answer your questions?
Did they take your name and number and did they follow up during the next week to see what you thought of the property?
How did they advertise the property?
Remember it's usually the vendors (people like you) paying for the advertising. If you get the feeling the advertising is more about the agent than the home, then perhaps you should keep looking.
When you've short-listed a number of agents, it could be time to interview them to see which one you're most comfortable with. Some issues you may like to consider are:
Is the agent licensed and a member of the real estate institute?
The agent's experience and presence in the local market
The agent's sales history
Who will actually host the inspection - the agent or a junior colleague?
What level of customer service will the agent provide?
How will the agent market the home? (The agent should have a view on the ideal target market, the method of advertising and the method of sale.)
What advice does the agent have on improvements, alterations or how you may otherwise best present your property?
What price does the agent believe you may achieve?
Selling it yourself
Before you even consider selling your own home, you should consider asking yourself some tough questions:
Do I know how to market a home?
Do I know how to set the right price?
Am I prepared to take all the enquiries and host the inspections?
What sort of negotiator am I?
Auction or private sale?
If you've done your homework, you should know:
At what prices similar homes in your area have sold for.
How much money you need in order to move.
At what price you're prepared to sell.
If you don't know these answers, then no matter which sales method you use, there'll be lingering doubts.
Conveyancing
Before offering your property for sale, you must have a legal contract to show any prospective buyer. If you choose to do-it-yourself, you may be able to obtain further information from the Office of Fair Trading or Consumer Affairs in your state or territory:
Solicitor
If you use a solicitor, you'll need someone experienced in conveyancing. If you don't already know one you can trust, you can call the Community Service Centre at the Law Society or Institute in your state.
While this body will not recommend any particular solicitor, it will supply a list of names in your area for you to choose from. You should check the credentials of the solicitor and ask who'll actually do the work, what the process is likely to cost and how quickly it's likely to be completed.
A specialist conveyancer
There are a wide variety of specialist conveyancing firms in operation. Some will even do your conveyancing on-line. Check the credentials of the person actually handling the process and ask if a solicitor will check the final contract. For more information on specialist conveyancers you may like to contact the Australian Institute of Conveyancers.
How we can help
You may need funds to help prepare the home for sale, or you may need somewhere to park the proceeds while you're looking for your next home. Whatever the circumstances our specialist may be able to help.
An A-Z Review®  with an ANZ Personal Banker: selling a home is a great time to review your overall finances. Our Personal Bankers could help you:
work towards your goals, get your everyday banking in shape and if you're buying a new home, provide an indication of what you might be able to borrow.
protect your new home with ANZ Home Insurance, which guarantees full building replacement and covers you in the event of flood, fire, wind, rain and cyclone if your claim is accepted1.
explore options for parking the money from the sale of your property to ensure you're maximizing returns.
An ANZ Financial Planner can help you determine if selling your home and moving is the right strategy from a financial point of view by analysing the impact to your investments of an additional lump sum. They can also help you with strategies for investing the proceeds of the sale to help build wealth for the future. 
ANZ Home Loans: if you're planning to buy a new home, an ANZ Home Loan specialist can help you explore your options and find the right solution to suit your needs. And remember, ANZ is Australia's most awarded home lender2. Contact us today.
2. Money magazine Home Lender of the Year Award 2010, 2008, 2007, 2006 and 2005, and AFR Smart Investor Magazine Home Lender of the Year Award 2005, 2004, 2002, 2001, 2000 and 1999. Australian Lending Awards, Mortgage Lender of the Year 2011 and Best Investor Lender 2011. The Australian Lending Awards is an independent initiative of The Adviser and specialist research and advisory firm RFI.
All applications for loans are subject to ANZ's normal credit approval criteria. Terms and conditions, fees and charges apply. Terms and conditions are available on application.
® A-Z Review is a registered trademark of Australia and New Zealand Banking Group Limited (ANZ) ABN 11 005 357 522.
ANZ Financial Planners are representatives of Australia and New Zealand Banking Group Limited, ABN 11 005 357 522, the holder of an Australian Financial Services licence.
The information provided is general information only and does not take into account your personal needs and financial circumstances and you should consider whether it is appropriate for you. Before making any decision to acquire, hold or sell any financial product, ANZ strongly recommends that you seek financial planning and/or tax advice and read ANZ's Finanacial Services Guide (PDF 104KB), the relevant Product Disclosure Statement and/or Terms and Conditions.
You need Adobe Reader to view PDF files. You can download Adobe Reader free of charge.