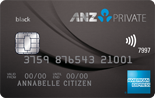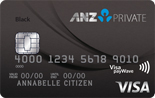 Welcome to ANZ Frequent Flyer Platinum, with great rewards points, first class service and individual client care. It's what you have come to expect from ANZ Private Bank.
A rewards program that lets you earn more Qantas Points1 than any other personal ANZ credit card.
Maximise the number of Qantas Points1 you could earn by using the ANZ Frequent Flyer Platinum American Express® card wherever American Express is accepted and enjoying the convenience of the ANZ Frequent Flyer Visa Platinum card when required.
Dedicated ANZ Private Bank assistance line to help you with all your credit card needs any time, day or night.
Overseas travel and medical insurance2 provided by QBE Insurance.
You could save up to $800 on overseas travel and medical insurance (eligibility criteria apply)3.
Platinum privileges with special treatment and exclusive discounts at hotels, spas, golf courses and restaurants around the world.
Increased protection every time you spend with ANZ Falcon™, Extended Warranty and 90-day Purchase Security Insurance4.
How to apply
For more information or to apply for an ANZ Frequent Flyer Platinum contact your ANZ Private Wealth Manager.
™ANZ Falcon is a trademark of Australia and New Zealand Banking Group Limited ABN 11 005 357 522. Falcon is a trademark of the Fair Isacc Corporation (DUNS) ABN 074 664 715. 
American Express is a registered trademark of American Express. The ANZ Frequent Flyer American Express card is issued by Australia and New Zealand Banking Group Limited (ANZ) pursuant to a license from American Express.
1. Qantas Frequent Flyer points are now also referred to as Qantas Points. Points and Bonus Points accrue in accordance with the ANZ Frequent Flyer Reward Terms and Conditions (please call 13 22 73 for a copy).Purchases exclude cash and cash equivalent transactions. Rewards points are not earned on premiums paid for ANZ Credit Card Insurance. An Account Holder must be a member of the Qantas Frequent Flyer program to earn and redeem Qantas Points. A joining fee may apply. Membership of the Qantas Frequent Flyer program is subject to the Terms and Conditions of the Qantas Frequent Flyer program. This Points information displayed on this page applies to new customers only. Existing customers may be subject to a different Points earn rate on both their ANZ Frequent Flyer American Express card and/or ANZ Frequent Flyer Visa card. Existing customers should call 13 22 73 for information regarding the Points earn rate that applies to their account.
2. The Overseas travel and medical insurance master policy, the Transport accident cover master policy and Rental excess cover master policy (the Master Policies) are issued by QBE Insurance Australia Limited ABN 78 003 191 035 AFSL 239545 to ANZ. Cover under the Master Policies is provided to eligible participating cardholders by operation of section 48 of the Insurance Contracts Act 1984 (Cth), The eligibility criteria which you must meet for each of the Master Policies is set out in the ANZ Private Premium cards insurance booklet (PDF 596kB) - Part 1 QBE Product Disclosure Statement and policy wordings. When overseas, we recommend that you carry proof of that you have met the eligibility criteria. Any advice has been prepared without taking into account your objectives, financial situation or needs. You must decide whether or not it is appropriate, in light of your own circumstances, to act on this advice. You should ensure you obtain and consider the PDS before you make any decision to acquire it.
3. This estimate is based on a couple/family purchasing a standard international annual multi - trip policy underwritten by QBE without any customisation for pre-existing conditions or without taking into account any special conditions or requests as of 10 March 2014.
4. Extended Warranty Insurance, 90-day Purchase Security Insurance, Best Price Guarantee Scheme and Interstate Flight Inconvenience Insurance is underwritten by Zurich Australian Insurance Limited ABN 13 000 296 640, AFSL 232507. Terms and conditions apply to the cover provided. For more information refer to the  ANZ Private Premium cards insurance booklet (PDF 596kB)– Part 2 Zurich Policy Wordings.
You need Adobe Reader to view PDF files. You can download Adobe Reader free of charge.