ANZ Secured Car Loan approved in just 3 hours.
Ready to buy a new car today and drive your dollar further? Our ANZ Secured Car Loan is competitive because we use your car as security. Plus, with quick approval (normally 3 hours), a fixed interest rate, and 100% finance available to approved customers, you can drive away with your new car sooner than you think. Beep beep!
Special online only rate*


(View current rates)1 online fixed rate for an ANZ Secured Car Loan, comparison rate

(View current rates)2

ANZ Secured Car Loans makes buying a car easier:
Car loan calculator

You may be able to bundle in your insurance, registration and on-road costs. Use our Secured Car Loan Calculator to work out your budget and make it happen.
Approval in 3 hours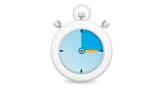 Apply online in 20 minutes. Know you've been approved normally within 3 hours.
Easy budgeting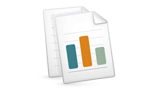 Our fixed rate makes budgeting easy - there will be no changes to your repayments during the term of the of the loan3.
About interest rates & fees
(View current rates)1 online fixed rate for an ANZ Secured Car Loan, comparison rate (View current rates)2
Loan establishment fee $350 - this is a fee payable once in relation to the approval/establishment of a loan by a lender. The fee usually relates to document search costs, valuations and loan processing.
Loan Administration Charge $5/month - Pro-rate for fortnightly and irregular payments.
Eligibility
To be eligible to apply:
the car must be less than seven years old.
you must be employed.
you must be at least 18 years old.
the amount being financed must be over $7,500.
All applications are subject to ANZ Car Loans' normal credit approval criteria.
How to apply


Within the next 30 minutes, Monday to Friday, 8am to 8pm (AEST), or Saturday, 9am to 5pm (AEST)

On the phone
Call 1300 365 652, Monday to Friday, 8am to 9pm (AEST) or Saturday, 9am to 5pm (AEST).
Important information
1. The online only rate is only available if you apply for an ANZ Secured Car Loan online.  You may receive a different rate if you apply for a secured car loan in other ANZ channels such as an ANZ branch or over the phone.  Interest rates are subject to change.
2. This comparison rate is based on a $30,000 Secured Car Loan over a term of 5 years on monthly repayments.
WARNING: This comparison rate applies only to the example or examples given. Different amounts and terms will result in different comparison rates. Costs such as redraw fees or early repayment fees, and cost savings such as fee waivers, are not included in the comparison rate but may influence the cost of the loan.
3. Please refer to ANZ Secured Car Loans - what happens if you repay some or all of your loan early (PDF 44kB)
All applications for credit are subject to ANZ's credit assessment criteria.
Terms and conditions are available on application. Fees and charges apply. 
You need Adobe Reader to view PDF files. You can download Adobe Reader free of charge.