Boost your wealth creation potential
A margin loan, also known as a share investment loan, uses the bank's money as well as your own to accelerate your potential returns via managed funds or shares. For a simple way to accelerate your potential wealth in a tax-efficient manner choose from ANZ Investment Lending's margin loans below.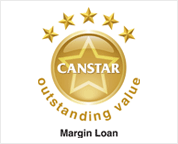 Use your loan to buy and sell shares online
Combine your own assets with an investment loan to invest directly in the sharemarket via E*TRADE.
Increase your existing portfolio using borrowed funds
Use your loan to invest in shares and managed funds using a broker, financial planner or adviser. 
Leveraging a share portfolio is fast becoming a popular wealth creation strategy. However, you should be aware that whilst leveraging into investments increases the potential return, it is important to recognise that it can also multiply the effects of falls in sharemarket values. We therefore strongly advise you talk to your financial planner, tax adviser and/or stockbroker and ensure you understand the risks, the specific tax implications as well as the legal and financial ramifications of a share investment lending facility.
The information provided is general in nature only and has not been prepared taking into consideration your particular needs, circumstances or objectives. Before acting upon advice, you should consider whether it is appropriate for you.  ANZ recommends you read the ANZ Share Investment Loan Product Disclosure Statement and the ANZ Investment Lending Terms and Conditions which are available by calling the Client Services Team before acquiring the product. Fees and charges apply. All ANZ Investment Lending applications are subject to ANZ's credit approval criteria.
References to an 'ANZ E*TRADE Share Investment Loan are references to that product or, where appropriate, to the division of ANZ that administers that product. BPAY® is registered to BPAY® Pty Ltd ABN 69 079 137 518.
The ANZ E*TRADE Online Investing service is provided by ETRADE Australia Securities Ltd (trading as "E*TRADE Australia") (ACN 078 174 973, AFSL No.238277), an ASX and Chi-X Australia Participant. E*TRADE Australia is a subsidiary of ANZ and is a separate entity from ANZ. ANZ does not have any liability to you in respect of any information, product or service offered by E*TRADE Australia. Similarly, E*TRADE Australia does not have any liability to you in respect of ANZ's activities and services. © 2003 E*TRADE Financial Corporation and E*TRADE Australia. All rights reserved. E*TRADE Australia does not provide investment advice to it's clients. E*TRADE and the Asterisk Logo are registered trademarks of E*TRADE Financial Corporation or it's subsidiaries and are used with permission.
You need Adobe Reader to view PDF files. You can download Adobe Reader free of charge.