Be ready to make your move - ANZ Buy Ready™
Success in the property market means making sure that you have everything you need to act when you find the right property. That's where ANZ Buy Ready™ comes in.
Whether you're hunting for a new home, an investment property, or even your first place, ANZ Buy Ready can give you the knowledge and tools you need to snap up the perfect place - as soon as you find it.
Get in touch with our home loan specialists in branch, over the phone on 1800 100 641, or one of our mobile lenders can come to you.

Know your buying power 1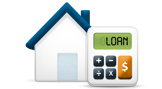 Understand your buying power in around 10 minutes - Enter your financial details and we'll factor in costs like stamp duty so you receive a more accurate estimate of how much you may need to borrow and your repayments.

Free ANZ Property Profile reports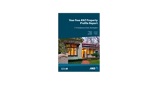 Request your free ANZ Property Profile Report to get an estimate of what your existing home is worth2 or approximately how much the property you have in mind could cost. 
Be ready to pay on the day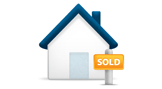 We can help with a variety of ways to access the money you need for the deposit of the day1.
Know what you can borrow
1
Do you know how much you can borrow? What will the repayments be? What rental yield will you need for an investment property?
We'll work out what you could afford to borrow with an Approval in Principle, so you'll know exactly where you stand and the kind of properties you may be able to afford to buy. If you already have a home loan, you may be able to use the equity you have accumulated.
If you're looking to build future wealth, using the equity in your current home could be an effective way to purchase an investment property. Buying an investment property could cost a lot less than you think.
Free ANZ Property Profile Reports
Do you know what a particular house costs to purchase in your suburb? What about an apartment? How about a nearby suburb?
A Property Profile Report could provide you with the information to help you make informed decisions. It includes the current market price estimate of a property, based on how it has performed in the past. You can also find out what similar properties in the area sold or rented for, plus how the suburb as a whole has been performing in recent years.2
Knowledge is a powerful thing to have!
Be ready to pay on the day
Not sure how to access cash for the deposit? You could still get into the property market, even if you haven't got the cash on hand.
We can show you several ways you could access the money you need.1 That way you'll have the peace of mind of knowing that you're ready to buy on the day. An ANZ Home Loan Specialist can discuss your current situation to help find the best approach for you, but here are some examples:
Utilising equity – You could access the equity in your current home to provide a deposit for a new property.
Top-up solution – An increase to your current ANZ Home Loan could be used to access the money you need.
Deposit Bond – An ANZ Deposit Bond3 takes the place of all or part of the 10% cash deposit usually required up front when purchasing residential property. By guaranteeing your deposit for you, it enables you to defer the payment of your deposit until the settlement date on your new property – so you don't have to worry about finding your cash deposit right away.
Have your insurance ready to go
Once you're about to secure your new property, you will require building insurance.
Talk to our Home Loan Specialist about our range of home and mortgage insurance products, including:
Plus, as an ANZ customer, you can be rewarded with rebates and discounts for having your home, contents and landlord insurance needs all in the one place.4  
How to apply

Call us on 1800 100 641
Send us an enquiry

Call us on 1800 100 641
8:00am to 8:00pm (AEST) Monday to Friday,
8:00am to 6:00pm (AEST) Saturdays and Sundays.
Important information
1. To be fully "Buy Ready" you must apply for an ANZ Home Loan and complete an application form and you must receive an Approval in Principle. An Approval in Principle is an approval for a loan subject to the security being adequate. 
2. All estimates contained in the reports are based on available public sales history, which in Victoria may not include all sales. Estimates may not be available for all properties. Sales history and past performance is not indicative of future performance. ANZ Property Profile Reports are for personal domestic use only.
3. ANZ Deposit Bond is guaranteed by QBE Insurance (Australia) Limited ABN 78 003 191 035 AFSL 239545 (QBE) and managed by Deposit Bond Australia Pty Limited ABN 28 003 772 487 (Deposit Bond Australia). In arranging this bond, Australia New Zealand Banking Group Limited ABN 11 005 357 522 (ANZ) is acting under an authority given to it by QBE and in doing so is acting on behalf of QBE and not as your agent. Deposit Bond Australia and ANZ and its related corporations do not accept any liability for, nor guarantee the payment of any claim or benefit in respect of ANZ Deposit Bond. ANZ receives a commission from QBE. 
4. Rebates apply to eligible policies which are ANZ Home Insurance Buildings Cover, ANZ Home Insurance Contents Cover, ANZ Landlord Insurance and ANZ Car Insurance and are subject to the terms and conditions set out in the Product Disclosure Statement for each product. 5. Discounts are available as part of the ANZ Breakfree Package. Fees charges and eligibility criteria apply. Please see the ANZ Breakfree Terms and Conditions." ANZ Home Insurance, ANZ Landlord Insurance and ANZ Car Insurance are jointly issued by OnePath General Insurance Pty Limited (ABN 56 072 892 365)  and QBE Insurance (Australia) Limited (ABN 78 003 191 035).  This information is of a general nature and has been prepared without taking account of your objectives, financial situation or needs.  You should consider whether the information is appropriate for you having regard to your objectives, financial situation and needs. ANZ recommends that you read the ANZ Financial Services Guide and the relevant ANZ Home Insurance, ANZ Landlord Insurance and ANZ Car Insurance Product Disclosure Statement and Policy (also available by calling 13 16 14) before deciding whether to acquire, or to continue to hold, the products.
Over the past 15 years, ANZ has been awarded 'Home Lender of the Year' by Money magazine in 2012, 2010 and 2008-2005, and Personal Investor magazine in 2005, 2004 and 2002-1999. Terms and conditions, fees and charges apply. All applications for credit are subject to ANZ's normal credit approval criteria. The information is general in nature and does not take into account your personal circumstances. 
™ANZ Buy Ready is a trade mark of Australia and New Zealand Banking Group limited (ANZ) ABN 11 005 357 522. Australian Credit Licence Number 234527. ANZ's colour blue is a trade mark of ANZ. Item No. 889936.