Manfred Liechti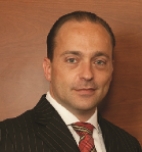 Managing Director
Global Private Bank
Manfred "Fred" Liechti oversees ANZ's Global Private Banking business, which includes the Private Bank in Australia, New Zealand as well as North Asia and South Asia.
Fred has more than 25 years of banking experience, most of which has been spent in the private banking industry.
Fred spent the majority of his career with UBS, commencing in Switzerland in Retail Banking, Private Banking and Portfolio Management. Following this his roles at UBS included:
1996: Portfolio Manager Singapore
1998: Moved to Sydney working for Potter Warburg (subsidiary of UBS) in Sydney and Melbourne where he built discretionary portfolio management capabilities for the Australia market.
2000: Relocated to London to lead UBS' largest discretionary portfolio management business booked outside of Switzerland at the time.
2003: Relocated back to Singapore to take up the role of Regional Sales Manager South East Asia, within the Wealth Management business of UBS AG.
2005: Moved to the front office of UBS Wealth Management in Asia and became the Country Head Indonesia at UBS Singapore.
Fred's last senior management assignment within UBS was Asia Head of Financial Intermediaries, managing the bank's relationships with external asset managers across the region (in an Australian context comparable with the domestic dealer groups)
Fred left UBS in 2009 and joined Coutts & Co., the Private Banking arm of Royal Bank of Scotland (also known as the Queen's bank), where he worked as Managing Director and Market Head of South East Asia.
Fred joined ANZ as Managing Director Global Private Bank in May 2013.
Fred holds an EMBA of INSEAD, Fontainebleau/France, and Tsinghua University School of Economics, Beijing/China.
Arjan De Boer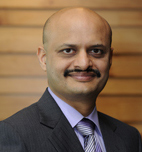 Head of Private Bank, North Asia
Private Bank, Asia
Australia and New Zealand Banking Group Limited
17/F, Three Exchange Square
8 Connaught Place, Central, Hong Kong
Arjan De Boer is the Head of Private Bank for North Asia and is based in Hong Kong. In his role, he is responsible for the Private Banking business in the region including driving the development of new geographies and client segments. He joined ANZ in June 2013.

Arjan has had 14 years of experience within ABN AMRO Private Banking of which more than 7 years has been in Asia. He started his financial career with the Hollandsche Bank Unie (HBU), serving Private, Corporate and Institutional clients within a dealing room environment and later on became Head of Treasury & Special Products Private Clients within the Netherlands.
In early 2006, Arjan relocated to Singapore to take up the position of Regional Head of Treasury & Special Products for Private Banking, Asia with ABN AMRO. With his understanding of the needs of Asian clients, Arjan moved to Hong Kong in April 2010 and was appointed as Head of Private Banking for North Asia. Following this, he was appointed Head of North Asia at ANZ Private Bank.
Arjan graduated with a Master of Science degree in Business Economics from Nyenrode University, the Netherlands Business School.
Kevin Ong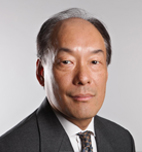 Head of Private Bank, South East Asia
Private Bank, Asia
Kevin Ong is the Head of Private Bank for South East Asia and is based in Singapore. In this role, he is responsible for growing the business in the region and implementing the private bank business strategy across South East Asia.
Kevin has over 25 years of experience in wealth management and private banking. In his role prior to ANZ Private Bank, Kevin was with UOB Private Bank where he held the position of Executive Director, Head of Sales, Business Development & Marketing covering North Asia, South East Asia and Europe.
Previous positions include a role with Citibank as their Sales Director and Head of Treasury Sales and CitiBusiness where he spent 9.5 years before joining DBS as Managing Director of Treasures International.
Kevin has an MBA from the University of San Diego, USA and a Bachelor of Science from Arizona State University, USA.
Christopher Wang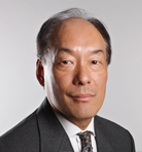 Head of Investment Advisory,
Private Bank, Asia
Australia and New Zealand Banking Group Limited,
10 Collyer Quay,
#30-00 Ocean Financial Centre,
Singapore 049315.
Christopher Wang is currently the Asia Head of Investment Advisory and is responsible for helping determine and communicate the Private Bank's investment views; and for managing a team of Investment Advisors who work with clients on generating product portfolio solutions for their investment needs.  Chris' knowledge of economics, global markets and equity and fixed income asset classes helps him formulate asset allocation and investment portfolios to meet client needs.
Prior to ANZ, Chris held the same position at Standard Chartered/American Express Private Bank where he served on the Bank's global asset allocation committee, written numerous newspaper articles and appeared on regional business channels. He has worked in Asia since 1992.
Chris graduated with a MBA in Finance and Corporate Strategy from the University of Michigan (US) and a BS from Brown University (US).
John Elkovich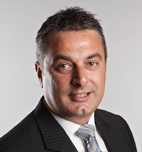 Head of Financial Advisory,
Private Bank, Asia
Australia and New Zealand Banking Group Limited,
10 Collyer Quay,
#30-00 Ocean Financial Centre,
Singapore 049315.
John Elkovich is the Head of Financial Advisory Asia and is based in Singapore. In his role John is responsible for managing all aspects of the advisory business including wealth planning products.
John and his team provide comprehensive advice to clients through every stage of their wealth lifecycle. The team provides tailored solutions by taking the time to understand each clients unique situation in order to help them achieve their wealth management goals.
With over 20 years of experience within the wealth management Industry, John has held previous senior positions at Westpac, GIO and CBA.
He joined ANZ in 2008 and holds a graduate certificate in Business Administration, a Diploma in Financial markets as well as a Diploma in Financial Planning.