ANZ employs a range of security measures to assist in protecting your personal account information. These measures extend from data encryption to firewalls. Firewalls, together with encryption technology help to provide some of the best security available to keep your PIN, password, registration number and account information protected.
Encryption is turning words and numbers into a coded language. Encryption prevents unauthorized users from being able to change or read your data. ANZ encrypts your personal data using 128-bit SSL (Secure Socket Layer) encryption technology. You can identify whether the ANZ Internet Banking session is secure or encrypted when you see <https://> in the address bar and/or when you see a padlock in the bottom right corner of the browser window. You can double click on the padlock to examine ANZ's electronic signature.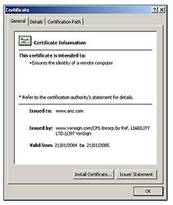 ANZ employs a firewall to prevent unauthorized access to and from the network. A firewall acts as a barrier between your computer and the Internet. This helps ensure that only authorized data enter and leave your computer, much like a security guard in front of a building.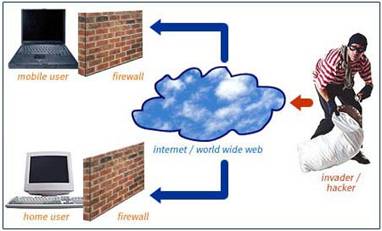 Within the ANZ Internet Banking system, a default of five minutes has been set as the amount of time your banking session can remain unattended. After this time, the system automatically "logs off" and ends your session.
If you are not using your computer for an extended time, make sure you "log out" completely from your ANZ Internet Banking session so that your banking information cannot be viewed by others.

To find out how to optimize your security see Internet security protection.

Further information about the security of your account transactions and enquiries is contained within the ANZ Online Banking Consumer Terms and Conditions (PDF 141kB).

ANZ uses sophisticated technology to monitor ANZ Internet Banking transactions and identify suspicious activity. Our Fraud Detection System looks for patterns of transactions and new behaviour which may indicate that a transaction is fraudulent. If ANZ detects fraudulent activity, we will contact you and temporarily freeze your ANZ Internet Banking access in order to prevent further fraudulent transactions.
We will continue to enhance our Fraud Detection System and strengthen our monitoring processes.