For your ANZ Smartcard Security Device to work you will need to install the ANZ Security Device Software on your computer. 

To run this installation you will require Administrator permissions on your computer. Contact your organisation's local Administrator or technical team for assistance. 
ANZ Security Device Software (vG6.2.0.1) (105MB)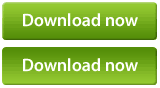 By clicking the Download now button, you agree that you are an Authorised Person, authorised to download this software on behalf of your organisation and that your organisation has agreed to the relevant ANZ product terms and conditions.

Supported operating systems and browsers
Operating Systems: Windows XP SP2, Windows Vista 32 Bit, Windows Vista 64 Bit, Windows 7 32 Bit and Windows 7 64 Bit.
Browsers: Internet Explorer 7.0, Internet Explorer 8.0 and Internet Explorer 9.0. Language: English only.
Need help?
If you need further assistance, please contact:
133 199
Weekdays 7am- 7pm (AEST)
0800 800 760
Weekdays 7:30am- 7pm (NZDT)
+613 9601 1200
Weekdays 7am- 7pm (AEST)