Select a topic below to learn more about your ANZ Smartcard.
Install your Smartcard Middleware Software
Before you can use your ANZ Smartcard you will need to install the ANZ Security Device software on your computer. You or your IT department will need administration rights on your computer to do this.
The software can be downloaded from the 'Download Software' page.
Connect Smartcard to your computer
Both the Smartcard and USB Smartcard require a USB connection on the computer.
It is recommended to plug the USB Smartcard or Smartcard Reader directly into the computer rather than via a USB hub as it requires stable power supplied through the port.
Insert the USB Smartcard or Smartcard Reader into a USB port on your computer.
Check the green light indicator. If you have a solid green light the smartcard is connected. If the green light is flashing disconnect and then reconnect the Smartcard to your computer. If the light is still flashing, try connecting it via a different USB port.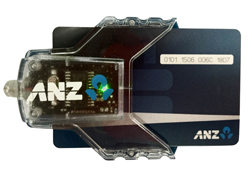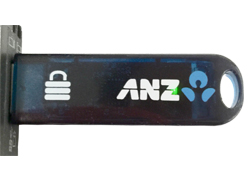 Change your Smartcard PIN
If you know your current Smartcard PIN you can change it yourself by following these steps:
Open the Classic Client Toolbox from the Start Menu in the bottom left hand corner of your screen. Select Start -> All Programs -> Gemalto ->Classic Client -> Classic Client Toolbox
Click the PIN Management Icon in the Card Administration Menu on the left hand side of the tool box.
Select the Change PIN radio button in the right hand side lower panel.
Click the Next button.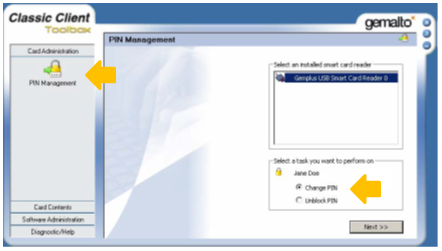 Enter your existing PIN the 'Current PIN' field and the PIN you wish to change to in the New PIN & Confirm New PIN fields.
If the new PIN meets the PIN Policy requirements the Change PIN button will become active.
Select the Change PIN button.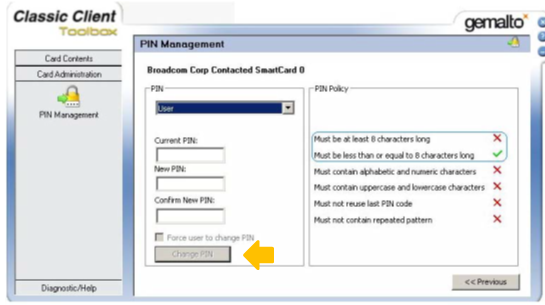 You will see a confirmation message when your PIN has been successfully changed.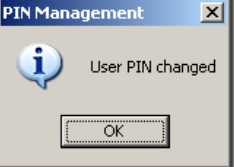 If you've forgotten your Smartcard PIN
If your Smartcard is blocked
If you have blocked your Smartcard by entering an incorrect PIN multiple times, contact your local ANZ Customer Service Centre to unblock it.
If your Smartcard has expired
If you receive a 'Smartcard expired' or 'Smartcard due to expire' message when logging on, contact your local ANZ Customer Service Centre to have a new Smartcard issued.