ANZ Foreign Exchange: managing your FX risk and protecting your profits.
We understand that no two foreign exchange (FX) profiles are the same. This is why our foreign exchange specialists have developed a range of flexible, global solutions for your evolving foreign exchange risk and the issues it can cause you and your business.
ANZ's capabilities across the foreign exchange spectrum enable you to protect your business from adverse moves in foreign exchange rates; depending on the solution you choose, we could also help you reap the benefits of potential favourable exchange rates for your business.
You can participate in favourable exchange rate movements.
Protection for your business from adverse exchange rate movements.
Flexibility to tailor the solution to suit your needs.
We have been consistently voted as the best for foreign exchange services by businesses just like yours across the entire Asia Pacific region (see below). This can assure you that we should be your foreign exchange provider of choice.
Call our Foreign Exchange Team - 1800 644 323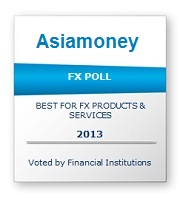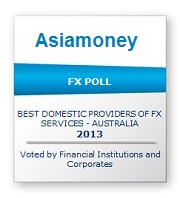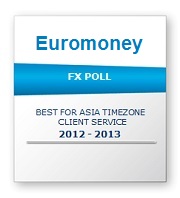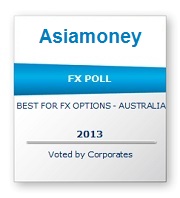 This document is prepared by Australia and New Zealand Banking Group Limited ABN 11 005 357 522 ("ANZ"). ANZ holds Australian Financial Services licence no. 234527.
The information in this document is of a general nature only and current as at the date of this publication. It has been prepared for information only and without taking into account individual objectives, financial situations or particular needs. It does not contain and should not be relied upon as containing recommendations or advice. The recipient should seek its own financial, legal, credit, tax and other relevant advice before entering into any specific transaction or product.
For further information about the products please contact ANZ on the numbers listed.